Europe
Ukraine troops launch offensive in Slavyansk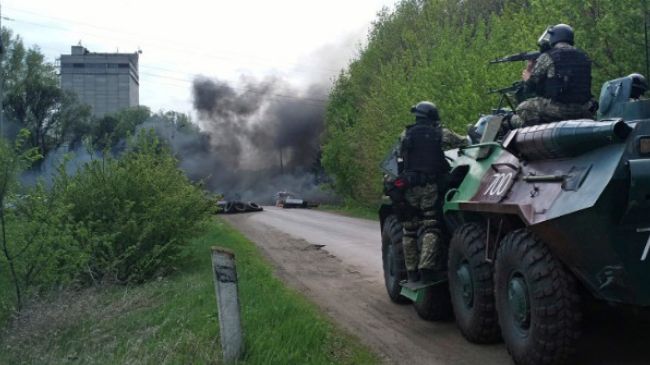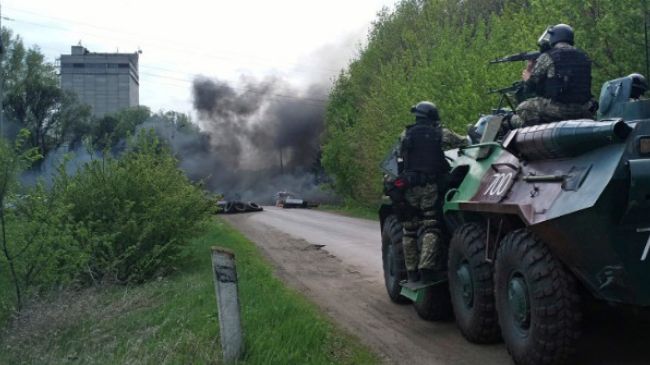 Ukrainian troops have reportedly launched an offensive against pro-Russian protesters in the eastern city of Slavyansk.
Slavyansk self-defense forces told RIA Novosti on Friday that Kiev government forces have launched a "large-scale" operation to retake the city, which is under the control of pro-Russian protesters.
"The attack is targeting a few checkpoints at the same time. A few armored vehicles and airborne combat vehicles arrived and airborne troops descended from the helicopters and attacked the checkpoints," RIA Novosti quoted the press secretary of the Slavyansk self-defense units as saying.
Mayor of Slavyansk Vyacheslav Ponomarev also said two helicopters were shot down by pro-Russian gunmen, leaving one pilot dead and another one arrested.
Several protesters were injured during the offensive, Interfax cited the city's self-defense unit as saying.
A commander at one of the checkpoints also said the Ukrainian army has taken control of one of the roadblocks on the outskirts of Slavyansk, as well as the city's TV broadcasting center.
Meanwhile, a city administration spokesperson said the Ukrainian army is putting up artillery around the captured TV station.
In a phone conversation with German Chancellor Angela Merkel on Thursday, Russian President Vladimir Putin called for Ukrainian troops to pull out of the southeast parts of the country.
Pro-Russia protests gained momentum in the eastern and southern parts of Ukraine after Crimea declared independence from the former Soviet state and formally became part of the Russian Federation following a referendum in March.