Europe
Ukraine's new President demands end to the fighting by this week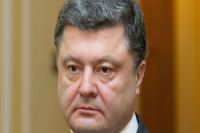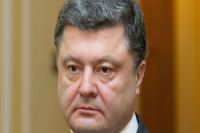 Ukraine's President Petro Poroshenko has said that fighting in the eastern regions of the country must stop by the "end of this week."
According to the reports, a statement issued on his website on Sunday, Poroshenko said, "We must end the fighting this week. For me, every day in which people die, every day in which Ukraine pays such a high price, is unacceptable."
He also said, "And to do that, we must restore the Ukrainian border so that the safety of each Ukrainian citizen is guaranteed."
The statement came following his talks with an envoy from the Vienna-based Organization for Security and Cooperation in Europe (OSCE) and Moscow's ambassador to Kiev.
The 48-year-old chocolate tycoon Poroshenko was inaugurated in the presence of dozens of foreign dignitaries in the parliament on Saturday.
Western countries have reportedly promised to support Poroshenko following his election victory on May 25.