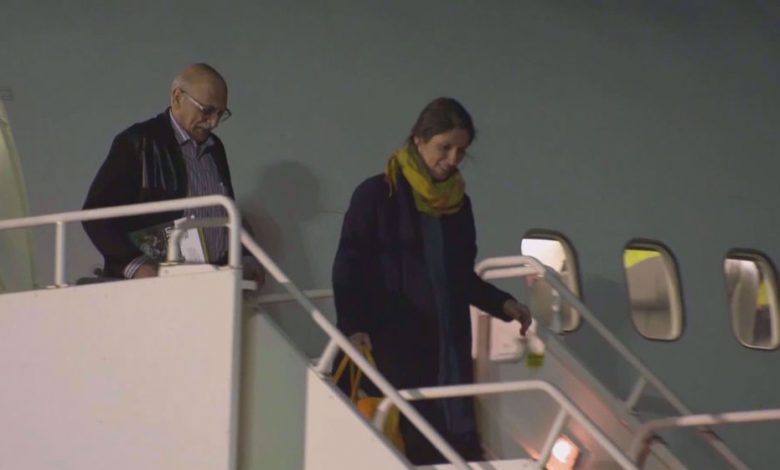 British-Iranians – Nazanine Zaghari-Ratcliffe and Anoosheh Ashoori – are back in the UK from Iran after serving a portion of their sentences on espionage charges. The news of their release has been accompanied by rampant speculation about the timing of the repayment of a £400m decades-old debt to the Islamic Republic. Tehran denies any links between the two events.
Their return to Britain, like their period of incarceration, was a media event of the highest order.
Zaghari-Ratcliffe and Ashoori touched down at Brize Norton airbase in the early hours of Thursday morning.
Their release comes after months of delicate negotiations that culminated in their freedom – according to a statement from Iran's Foreign Ministry – on the basis of "Islamic leniency and humanitarian considerations."
In what has become a media firestorm, much has been made of Britain's repayment of a decades-old debt to the Islamic Republic.
Iran has rejected any link between London's repayment of the debt and the release of the two British-Iranian nationals, despite western mainstream media reports attempting to conflate the two issues.
UK Foreign Secretary Liz Truss had previously spoken of making the repayment of the Iranian debt a priority.
The release of the two dual-nationals is the culmination of years of talks between London and Tehran, including a political revelation by then-Foreign Secretary, now PM Boris Johnson, that Zaghari-Ratcliff was not a 'charity worker'.
Both Zaghari-Ratcliffe and her employer, the Thomson Reuters Foundation, had maintained she was visiting family while on vacation.
A third person, Morad Tahbaz, has also been released but remains in Iran for the time being.