Europe
UK's three main parties fail to seize initiative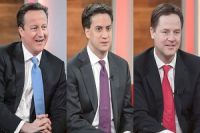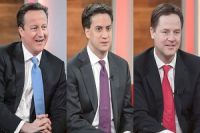 The Conservatives have halved Labor's opinion poll lead over the last year, while support for the UK Independence Party has slowly ebbed away from a dramatic peak in the spring, The Independent's latest poll of polls disclosed on Tuesday.
Press TV reported on Wednesday, as the political parties enter 2014, the findings will provide David Cameron with grounds for cautious optimism that the Tories can claw back the narrowing Labour advantage by the time of next year's general election.
A weighted average of last month's polls puts the Conservatives on 33 per cent (up one point since December 2012), Labour on 38 per cent (down three), the Liberal Democrats on 10 per cent (down one) and Ukip also on 10 per cent (up two).
Labors lead under Ed Miliband was nine points at the turn of last year and grew to 13 points by February, but stands on Tuesday at just five points.
That would still be enough to propel the Labour leader into Downing Street with an overall majority of more than 50 seats, but the gradual softening of the party's vote over the last 12 months will alarm Labour strategists.
John Curtice, professor of politics at Strathclyde University, who calculated the averages, said 2013 had not been good for the Tories, Labor or the Liberal Democrats, who had all been left in the shade by the most serious independent fourth party incursion in British political history.