Palestine
UN agency declares emergency in Gaza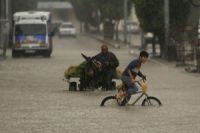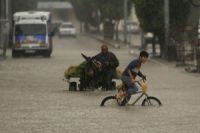 A United Nations agency has declared a state of emergency in the besieged Gaza Strip after two days of heavy rains and flooding in the war-ravaged Palestinian enclave.
According to Press TV, the UN Relief and Works Agency for Palestine Refugees in the Near East (UNRWA) said in a Thursday statement that hundreds of residents in the Sheikh Radwan neighborhood of Gaza City had been evacuated due to the rise of a "storm water lagoon" in the area.
It further said that the flooding has caused the closure of 63 schools across Gaza City and 43 schools across the northern Gaza Strip.
The UN agency said "The flooding is exacerbating the already dire humanitarian situation in Gaza caused by blockade and the unprecedented destruction from the latest Zionist regime's offensive."
The agency further noted that it was "providing emergency fuel to supply back-up generators for pumping stations, portable pumps, municipalities, water, sanitation and health facilities."
Zionist regime launched its latest onslaught on the blockaded area on July 8. The war martyred over 2,140 Palestinians and left more than 11,000 others injured. The war ended on August 26 with an Egyptian-brokered truce.