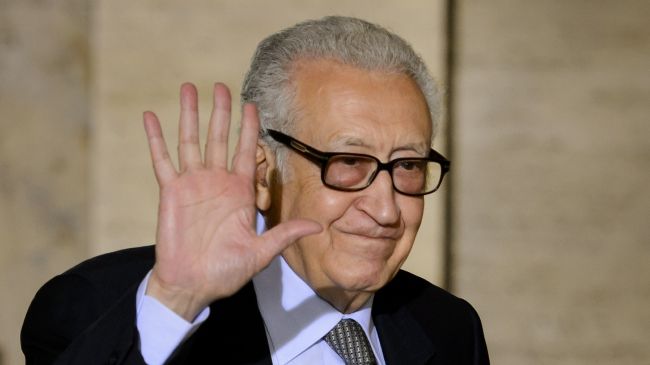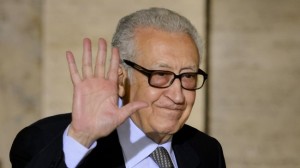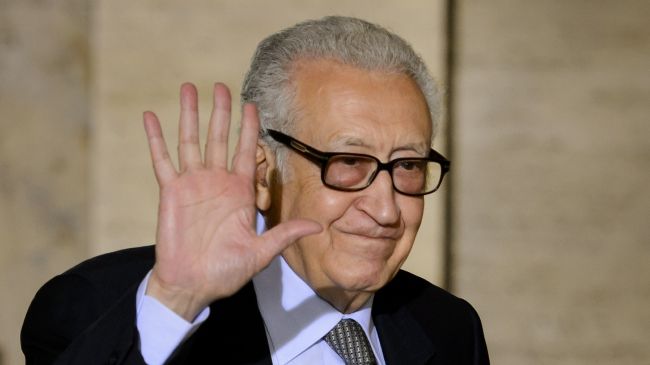 UN-Arab League Special Envoy to Syria Lakhdar Brahimi has arrived in Tehran for talks with top Iranian officials on the latest developments in the crisis-hit Arab country.
Brahimi was welcomed at Tehran's Mehrabad International Airport by Iranian Deputy Foreign Minister for Arab and African Affairs Hossein Amir-Abdollahian upon his arrival on Saturday.
The international envoy will meet Iranian Foreign Minister Mohammad Javad Zarif and may also meet with President Hassan Rouhani as well as Majlis Speaker Ali Larijani.
He is scheduled to discuss the long-awaited Geneva II peace conference on Syria.
The UN-Arab League envoy is currently on a Middle East tour aimed at mustering support for the Geneva meeting. The tour has already taken him to Egypt, Jordan, Iraq, and Kuwait and Turkey.
Arab League Secretary General Nabil al-Arabi said on October 20 that the Geneva II peace conference would be held on November 23 aimed at ending the turmoil in Syria. Brahimi, however, has said that no date is set for the event yet.
The Geneva II conference is seen as a chance to find a political solution to the crisis in Syria. The event has been delayed for months.
The Syrian government has said that it will participate in the talks, but will not negotiate with "terrorists."
Meanwhile, the so-called opposition Syrian National Coalition (SNC) is due to convene in the Turkish city of Istanbul on November 9 to decide whether to participate in the upcoming Geneva talks.
The conference was proposed by Russia and the US on May 7. The date of the long-delayed event has changed many times as Syria's foreign-backed opposition coalition remains divided over whether or not to participate in the meeting.