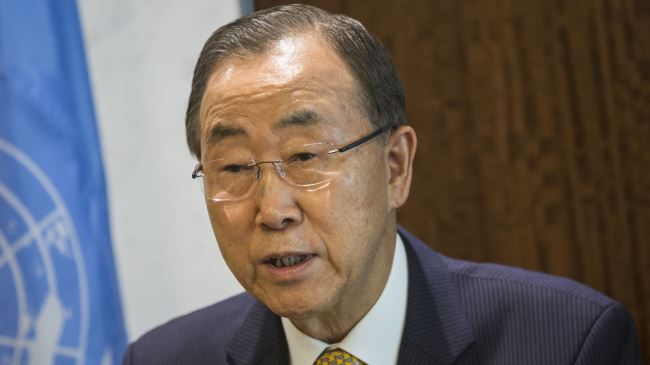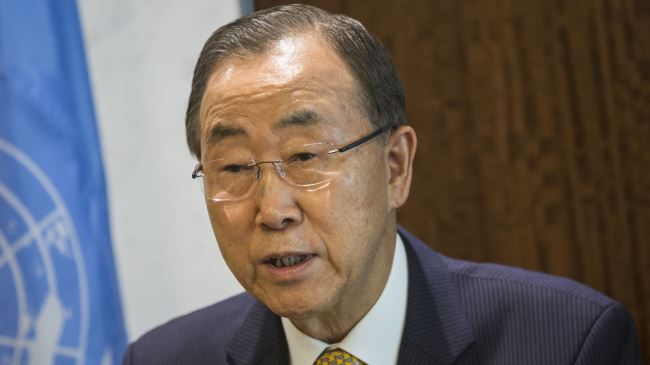 UN Secretary General Ban Ki-moon has called for Iran's assistance in accelerating the election of a new president in Lebanon.
The request was made in a message addressed to Iranian Foreign Minister Mohammad Javad Zarif. The message was delivered by Derek Plumbly, the UN special coordinator for Lebanon, during a meeting with Iran's Deputy Foreign Minister for Arab and African Affairs Hossein Amir-Abdollahian in Tehran on Sunday.
In the message, the UN chief asked Iran to continue its support for stability in the Middle Eastern country.
Plumbly also praised Iran's role in supporting stability and security of Lebanon.
Amir-Abdollahian, for his part, said that Iran has always backed "stability, security and national unity" of Lebanon.
He noted that Tehran will support any Lebanese presidential candidate who is backed by the Lebanese people and parliament.
Amir-Abdollahian added that the Islamic Republic will try its best to boost peace and security in Lebanon.
Plumbly has travelled to Tehran to discuss the growing security, political and humanitarian challenges facing Lebanon.
The visit came amid ongoing efforts for election of Lebanon's new president against the backdrop of purported differences between Iran and Saudi Arabia over the issue, the Lebanese newspaper As-Safir cited Lebanese diplomats as saying.
Lebanese political factions are holding consultations to reach consensus over a candidate for presidency in an attempt to break the deadlock that has left Lebanon with no president for more than three months.