Syria
UN-brokered deal to let Daesh families leave Damascus suburbs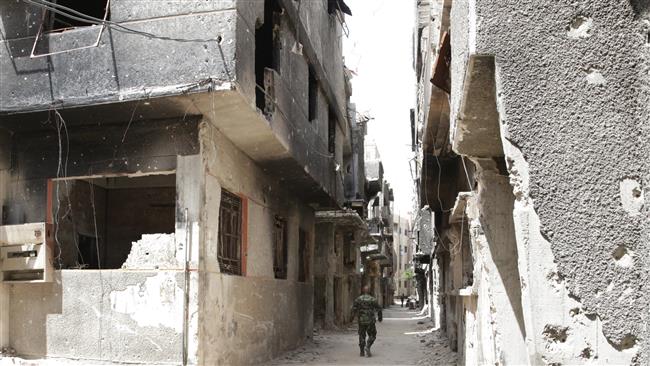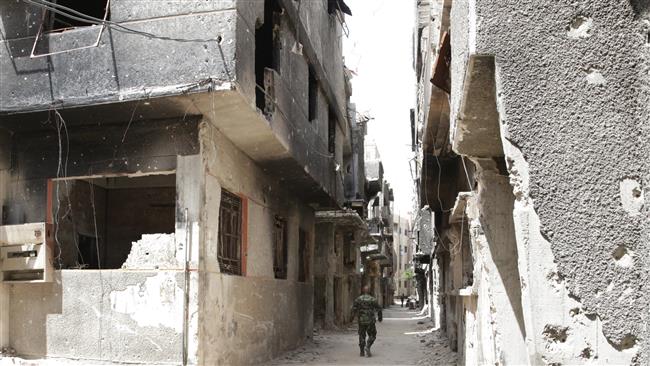 An emergent United Nations-brokered deal, which could take effect in the next days, aims to end the presence of pockets of the Takfiri Daesh group near the Syrian capital, Damascus.
The agreement, which is still under negotiation, envisages the transfer of hundreds of families of the terror group and some injured terrorists to the Daesh-held city of Raqqah in northern Syria and other areas controlled by the Takfiris over several months, Reuters reported on Thursday.
Those due to be transferred would be allowed safe passage out of the Yarmouk refugee camp on the Damascus outskirts and the neighboring suburb of al-Hajar al-Aswad.
"The UN is an observer to the agreement concerning Yarmouk, but not part of it, which we understand should come into effect in the coming few days," a spokesman for the world body was quoted as telling reporters in New York.
Meanwhile, reports have pointed to the conclusion of another agreement enabling terrorists and their families to leave the last terrorist-held district of the western Syrian city of Homs. The UN hailed the deal as a potential herald for nationwide truce.
The foreign-sponsored conflict in Syria has claimed the lives of more than 250,000 people and left over one million injured since March 2011, according to the United Nations. The crisis has also displaced nearly half of the country's population.
Daesh, which currently controls parts of the country, has been committing horrific acts of violence against the Syrian nation.