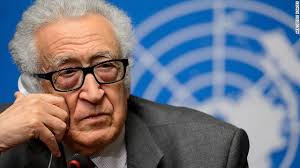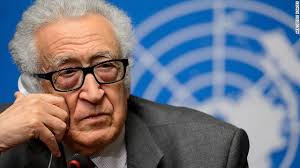 he United Nations has censured the failure of the Geneva II talks on Syria to find a concrete resolution to the humanitarian crisis in the country.
"The situation is totally unacceptable," said UN Undersecretary-General for Humanitarian Affairs Valerie Amos on Friday after the final day of talks between the Syrian government and the foreign-backed opposition ended inconclusively in Geneva, Switzerland.
Amos said she is deeply concerned about the suffering of ordinary Syrian civilians across the country.
"We need urgent action now. Sieges must be lifted. Ceasefire agreements must be agreed and convoys allowed to proceed immediately and safely," she said.
The Geneva negotiations ended Friday with no concrete results, but the UN said that the sides to the conflict in Syria agreed to meet again on February 10.
UN-Arab League Special Representative for Syria Lakhdar Brahimi said huge differences remain between the parties following a week of discussions on the ongoing crisis.
"The gaps between the sides remain wide; there is no use pretending otherwise."
"Nevertheless, during our discussions, I observed a little bit of common ground – perhaps more than the two sides realize or recognize," he said.
The depth of the crisis does not allow Syrians "to get out of the ditch overnight," Brahimi stated.
The so-called Syrian National Council (SNC) and its Western supporters insist that Syrian President Bashar al-Assad must step down and a transitional government be formed in Syria.
However, Damascus rejects the demand, arguing that the SNC does not represent the Syrian opposition.