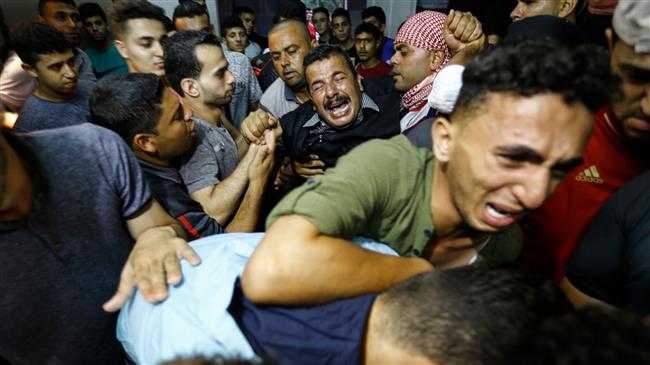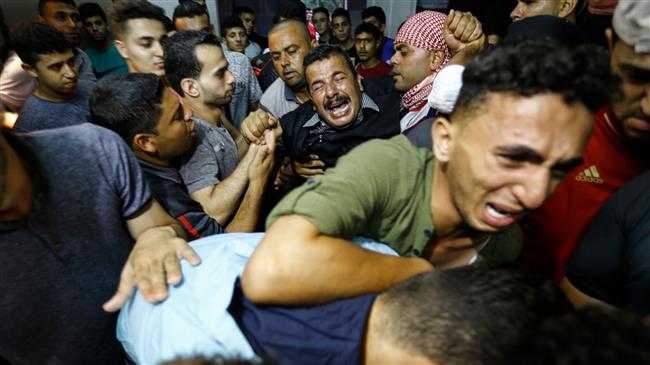 UN Secretary General Antonio Guterres has called on Israel to avoid further inflaming the situation in the Gaza Strip.
"Israel must exercise restraint to avoid further inflaming the situation," said Guterres on Saturday.
"I am gravely concerned over the dangerous escalation of violence in Gaza and southern Israel," he added.
While voicing concerns over the escalation of violence, Guterres also urged Palestinian factions to avoid what he referred to as provocations.
"It is imperative that all sides urgently step back from the brink of another devastating conflict," he said.
He went on to call on all parties to cooperate with the UN to find a peaceful solution to the crisis, and avoid aggravating the "humanitarian catastrophe" in Gaza.
Guterres' call came shortly after Israeli artillery units targeted a position of the Palestinian Hamas resistance movement in the Gaza Strip only hours after it was announced that the Tel Aviv regime had reached a truce with Palestinian factions in the besieged coastal enclave.
The Israeli army has targeted an observation post belonging to the Palestinian Hamas resistance movement in the Gaza Strip.
Earlier, the Palestinian resistance movement Hamas and Israel agreedto a truce following a flare-up of violence in the Gaza Strip. Hamas said through the efforts of the United Nations and Egypt, the two sides agreed to restore peace to the coastal enclave.
Funerals held for Friday's casualties   
Meanwhile, Funerals have held for four Palestinians who were killed in Israel's Friday attacks on the Gaza Strip.
Two Palestinians were killed on Friday evening after Israeli artillery units fired two shells reportedly at an observation post belonging to Ezzedine al-Qassam Brigades, the military wing of the Hamas resistance movement, east of the city of Khan Yunis, located about 25 kilometers south of Gaza City, Arabic-language Ma'an news agency reported.
A third Palestinian was killed after Israeli jets carried out airstrikes east of the border town of Rafah.
According to Palestinian medical sources, another Palestinian, identified as Mohammed Sharif Badwan, was killed in the Zeitoun district of Gaza.
Nearly 120 others sustained critical injuries when Israeli military aircraft and battle tanks hit targets throughout the Gaza Strip.
Some 150 Palestinians have been killed by Israeli forces since the "Great March of Return" began in the Gaza Strip on March 30.
A total of 14,811 Palestinians have also sustained injuries, of whom 366 are reportedly in critical condition.
The Gaza clashes reached their peak on May 14, on the eve of the 70th anniversary of Nakba Day (Day of Catastrophe), which coincided this year with the US embassy relocation from Tel Aviv to occupied East Jerusalem al-Quds.