Palestine
UN chief condemns israel settlement expansion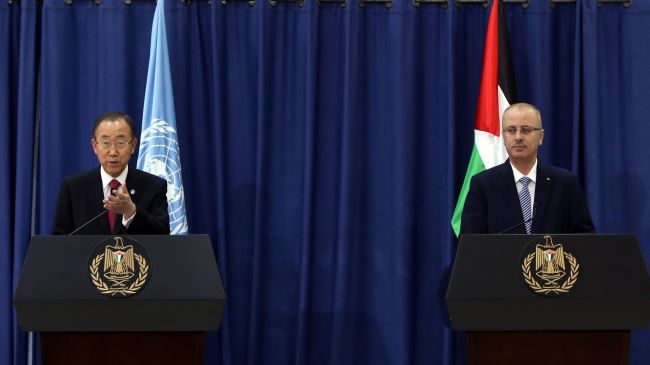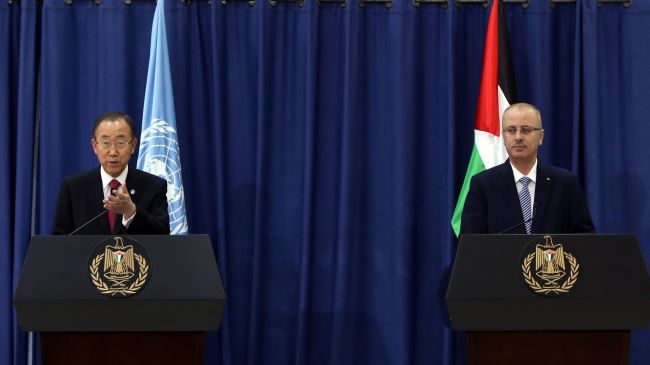 UN Secretary General Ban Ki-moon has censured Israel's settlement expansion in the occupied Palestinian territories.
"I once again strongly condemn the continued settlement activity by Israel," he told journalists after meeting with Palestinian Prime Minister Rami Hamdallah in Ramallah on Monday.
Ban also expressed deep concern over Israel's other provocative activities in the occupied Palestinian lands.
"I am… deeply concerned by repeated provocations at the holy sites in Jerusalem (al-Quds). These only inflame tensions and must stop," he said.
The UN chief also urged Israelis and Palestinians to resume the so-called peace talks immediately.
"Time is not on the side of peace. We need to act immediately to prevent a deepening of an already unsustainable status quo," he said.
The UN chief warned that without a long-term agreement, violence would resume.
The presence and continued expansion of Israeli settlements in the occupied Palestinian lands has created a major obstacle for the efforts to establish peace in the Middle East.
More than half a million Israelis live in over 120 illegal settlements built since Israel's occupation of the Palestinian territories of the West Bank including East Jerusalem (al-Quds) in 1967.
The UN and most countries regard the Israeli settlements as illegal because the territories were captured by Israel in a war in 1967 and are hence subject to the Geneva Conventions, which forbid construction on occupied lands.
Tel Aviv, however, has refused to return to the 1967 borders and is unwilling to discuss the issue of al-Quds.