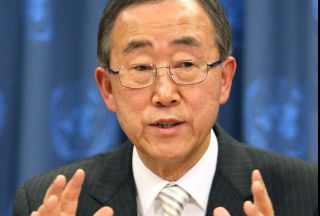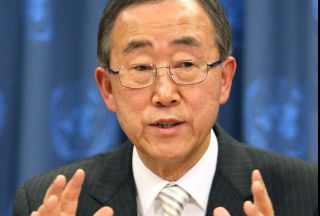 UN Secretary General Ban Ki-Moon has condemned the deadly bombings at a mosque in southeast Iran that killed at least 27 people.
"This senseless act of terrorism at a place of worship makes it all the more reprehensible," a statement from Ban's spokesman said.
The secretary general also offered condolences to the families of the victims and to the government and people of Iran.
Twenty-seven people were killed and at least 300 were wounded after two bombs were detonated in front of a mosque in the southeastern city of Zahedan on Thursday.
The first explosion occurred at 9:20 p.m. local time (1650 GMT) in front of the city's Grand Mosque and was followed by a second blast within minutes.
Some say extremist Wahhabis and Salafis trained by US intelligence agents in Pakistan carried out the attack.