Africa
UN chief raps fresh violence in S Sudan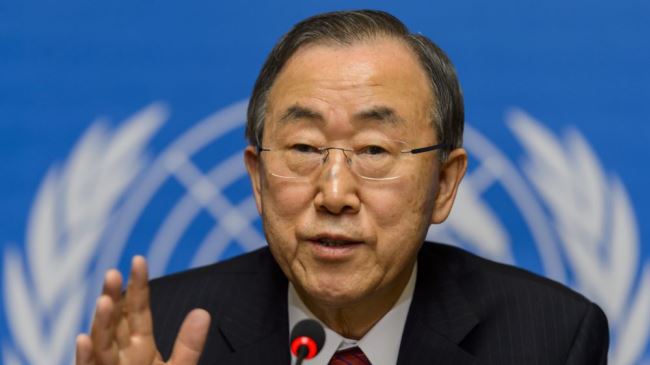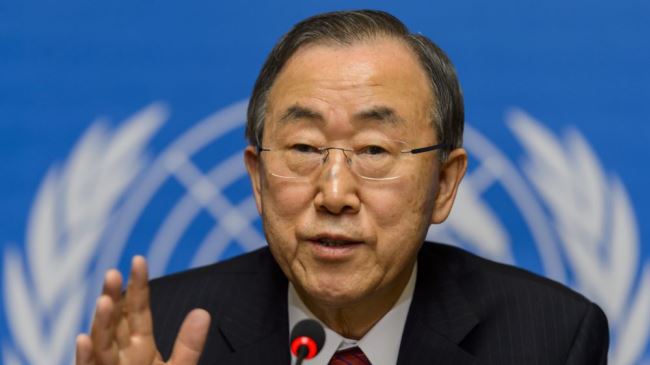 The United Nations secretary general has condemned a fresh outbreak of violence in two northern towns in South Sudan's key oil-producing state of Unity.
In a statement released by Ban Ki-moon's spokesperson on Thursday, the UN chief called for an immediate end to all hostilities between South Sudan's army and rebel forces loyal to the country's former vice president, Riek Machar, in the towns of Bentiu and Rubkona.
Ban described the resumption of hostilities in South Sudan's north as a "serious violation" of earlier peace agreements between the warring sides, saying the new spate of violence "undermines the ongoing IGAD (Intergovernmental Authority on Development) efforts to find a political solution to the conflict."
The UN chief further called on the conflicting sides to "participate constructively in the ongoing political negotiations in Addis Ababa and reach urgently an agreement on inclusive and comprehensive transitional arrangements."
Ban also warned both parties of the "inviolability" of the African country's UN bases that are home to tens of thousands of displaced civilians.
The recent clashes in Bentiu and Rubkona come despite two peace accords signed between Juba and rebel forces earlier this year. Mediators from IGAD, the East African regional trading bloc, brokered both agreements.
The fighting in South Sudan erupted last year between troops loyal to the country's President Salva Kiir and defectors led by Machar around the capital Juba.
The conflict soon turned into an all-out war between the army and defectors, with the violence taking on an ethnic dimension that pitted the president's Dinka tribe against Machar's Nuer ethnic group.
The violence have left thousands of South Sudanese dead and forced around 1.8 million people to flee their homes in the world's youngest nation.