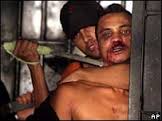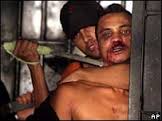 The Office of the UN High Commissioner for Human Rights has expressed concern about the poor condition of prisons in Brazil, following the deaths of 60 inmates in 2013.
"We regret having to once again express concern at the dire state of prisons in Brazil and urge the authorities to take immediate action to restore order," the office said in a statement published on its website on Wednesday.
The statement came a day after a ghastly piece of video footage was posted on the website of the Folha de Sao Paulo newspaper showing three beheaded inmates at Pedrinhas Prison in the northern state of Maranhao.
The paper said the images were recorded on December 17, 2013.
The UN office urged the Brazilian authorities to launch a "prompt, impartial and effective investigation" into the events at the prison and prosecute those behind the abuses.
Meanwhile, Maria Laura Canineu, Brazil director of Human Rights Watch, said in a statement, "The grisly crimes caught on camera are part of a broader problem of uncontrolled violence in Maranhao's prisons."
"The state urgently needs to investigate these crimes, restore order in the prisons, and ensure the inmates' safety," she added.
According to Brazil's National Council of Justice (NCJ), the number of deaths in Maranhao jail exceeded 60 in 2013 while the penitentiary houses almost twice its official 3,300 capacity.
Brazil purportedly has the largest prison population in the world – increasing 380 percent in the past 20 years.
The Brazilian Federal Justice Ministry has said that it would assist Maranhao officials by moving prison gang leaders to detention centers in other states.