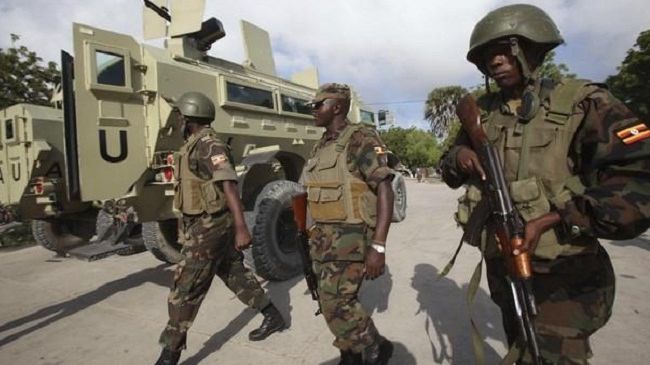 The United Nations says it has deployed its special forces to Somalia in order to protect its staff including aid workers.
UN officials say the 400-strong force of Ugandan troops has been stationed at the Mogadishu airport.
"The deployment of the UN guard unit is an important step as we continue to expand our operations in support of the Somali people," UN envoy to Somalia Nicholas Kay said on Sunday at a ceremony to mark the start of operations
The troops are mandated to protect UN staff and installations from bombings and attacks.
Ugandan military forces have already been deployed in the war-ravaged country as part of an African Union force.
"We are proud to join the UN family and will do our utmost to ensure the UN is able to continue its work in Mogadishu under safe and secure conditions," Uganda's deputy army commander Charles Angina said.
Somalia has been gripped by deadly violence, including attacks against aid workers in the past months.
Back in June 2013, fighters loyal to the al-Shabab group attacked a fortified UN compound in central Mogadishu. The assault left more than 15 people dead.
Violence in Somalia has been on the rise in recent months.
Al-Shabab fighters have recently pushed out of Mogadishu and other major towns in Somalia by the African Union Mission in Somalia (AMISOM), which is made up of troops from Uganda, Burundi, Djibouti, Sierra Leone and Kenya.
Somalia did not have an effective central government from 1991 to August 2012. In September 2012, Somali lawmakers elected Hassan Sheikh Mohamud as the new president of Somalia.