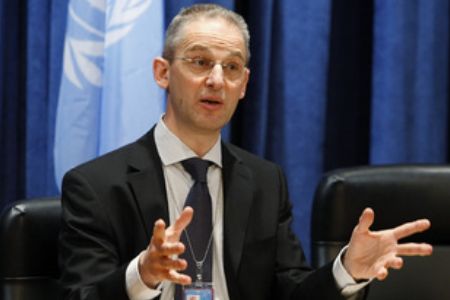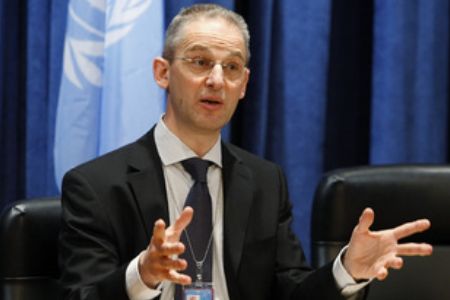 The United Nations has declined Lebanon's request to protect the country's natural gas reserves along its maritime border with Israel.
Earlier on Tuesday, Lebanese Foreign Minister Ali Shami sent a letter to the UN Secretary General Ban Ki-moon, protesting Israel's exploitation of his country's energy resources.
The move came days after US firm Noble Energy announced that the gas field, offshore Israel, holds an estimated 450 billion cubic meters (16 trillion cubic feet) of natural gas.
"Some of the discovered wells are in joint fields between Lebanon and Israel," Shami said in the letter addressed to the UN chief.
"We request you do everything possible to ensure Israel does not exploit Lebanon's hydrocarbon resources, which fall within Lebanon's economic zone as delineated in the maps the foreign ministry submitted to the United Nations in 2010," he added.
UN spokesman Martin Nesirsky, however, said in response to the request that the international body was not prepared to intervene in the dispute, Israeli daily Ha'aretz reported.
"Security Council Resolution 1701 does not include delineating the maritime border," Nesirky said.
"We are talking about two different things – coastal waters and a disputed maritime border," the spokesperson went on to say.
The United Nations demarcated the land border separating Israel and Lebanon in 2000, but there is no official maritime border.
Lebanon, however, is planning to outline its maritime borders, and auction off rights to explore potential offshore natural gas and petrol reserves in 2012.