Human Rights
UN High Commissioner for Human Rights Navi Pillay: 'israel' Commits Serious Human Rights Violations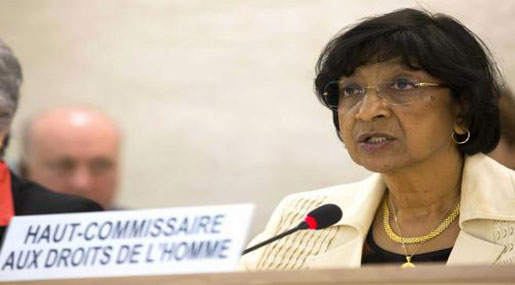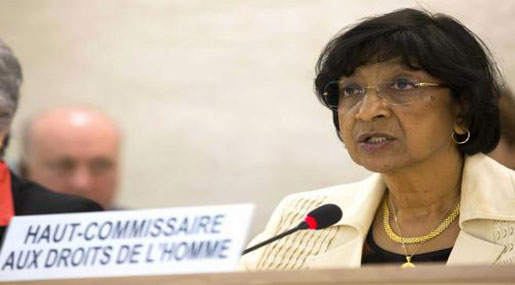 The UN High Commissioner for Human Rights, Navi Pillay stated that "Israel" commits serious Human Rights violations, calling on Tel Aviv to cease settlement construction and release Palestinian political prisoners.
Pillay further stated that "Israel" commits direct and serious violations of International Law.
Moreover, she said that "Israel" still holds more than 5000 Palestinians captive under very difficult conditions, and that "Israel's" occupation and practices are illegal, according to International Middle East Media Center.
The 23rd session of the Human Rights Council, which started on Monday, will discuss human rights violations in the occupied territories and will submit a report on the "Israeli" violations at the end of the round of talks.
The Permanent Palestinian Observer Commission at the UN in Geneva and a number of international organizations are participating in this event.