Palestine
UN HR official urges global boycott of Israeli goods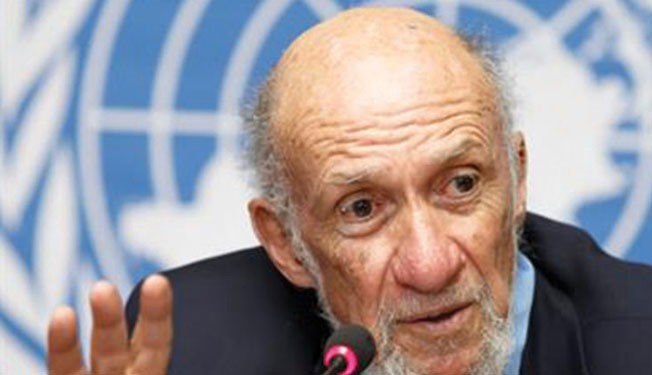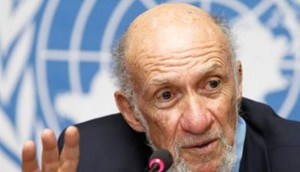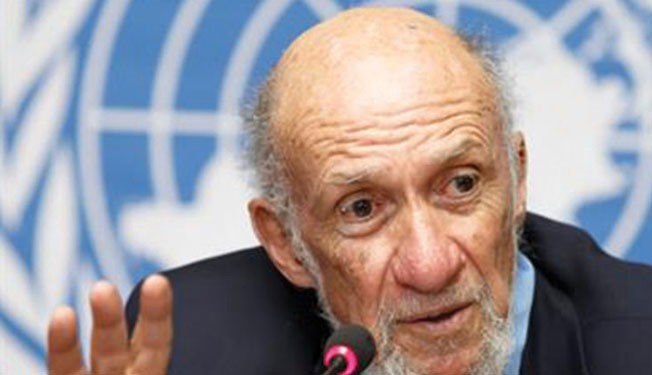 A United Nations human rights official has called on institutions and businesses around the globe to boycott goods and products from the Israeli regime's illegal settlements.
Richard Falk, the United Nations Special Rapporteur on human rights in the occupied Palestinian territories, urged companies and organizations throughout the world on Friday to join the "increasingly international solidarity movement against Israeli occupation."
"Now is the best opportunity for the Palestinians to achieve self-determination through pressures at the grassroots level" and "nonviolent resistance," he added.
The UN official also voiced his disappointment over the Tel Aviv regime's plan to expand illegal settler units following the failure of the so-called peace talks between Palestinians and Israelis.
"The last round of talks created false hopes once again and fed frustration," Falk said.
Israel has faced a widening boycott campaign by some European businesses over its illegal settlement activities on the occupied Palestinian land.
Two of Europe's biggest financial institutions have boycotted transactions with Israeli companies involved in the settlement construction.
The European Union has also blocked all grants and funding to any Israeli entity based in the illegal settlements.
The American Studies Association has announced a decision to boycott Israeli institutions and academics over the discriminatory treatment of Palestinians.
More than half a million Israelis live in over 120 illegal settlements built since Israel's occupation of the Palestinian territories of the West Bank and East al-Quds (Jerusalem) in 1967.