Bahrain
UN Human Rights Experts Urge Sheikh Salman's Release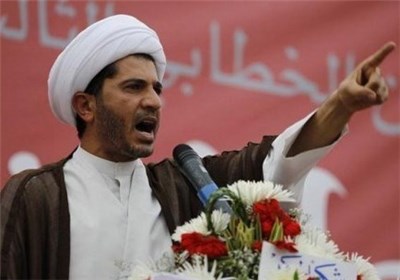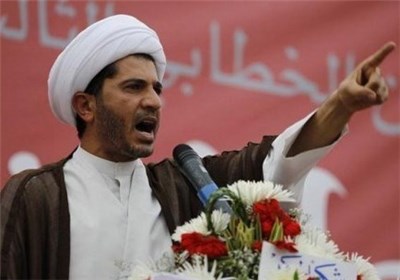 A group of United Nations human rights experts called on Bahrain's ruling regime to release the leader of the country's largest opposition party Sheikh Ali Salman.
In a press release on Wednesday, they also urged Al Khalifa regime to provide more information on the allegations leveled against the senior cleric.
Sheikh Salman was arrested on December 27, only two days after his re-election for a fourth term as the Secretary General of Al Wefaq National Islamic Society.
The 49-year-old cleric is charged with "promoting regime change by force, threats, and illegal means, and of insulting the Interior Ministry publicly".
The first session of Sheikh Salman Salman's trial was held on January 28. The trial was reportedly adjourned to February 25.
"The charges appear to stem from the Government's dissatisfaction with opinions that Sheikh Salman expressed in public speeches and televised interviews, in which he called for the establishment of a democratic regime and for Government accountability," the human rights experts said, UN News Center reported.
"If this is indeed the case, his arrest and prosecution would amount to a breach of his fundamental human rights to freedom of expression, freedom of association and freedom of religion or belief," they continued.
The experts commenting on the matter include Mads Andenas, Chair-Rapporteur of the Working Group on Arbitrary Detention; David Kaye, Special Rapporteur on the promotion and protection of the right to freedom of opinion and expression; Michel Forst, Special Rapporteur on the situation of human rights defenders; Heiner Bielefeldt, Special Rapporteur on freedom of religion or belief; and Maina Kiai, Special Rapporteur on the rights to freedom of peaceful assembly and of association.
On a number of occasions, UN experts have expressed grave concerns to the Bahraini government concerning the harassment and arrest of human rights defenders.
The Al Khalifa regime has launched a heavy-handed crackdown on the peaceful anti-government movement in Bahrain, which started in 2011.
The tiny Persian Gulf kingdom has seen an escalation of protests over the past months after the regime arrested Sheikh Salman.