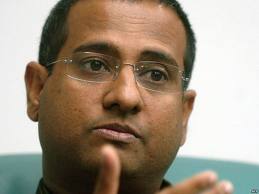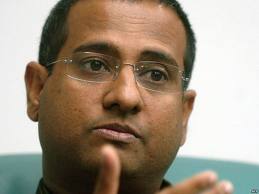 Senior Iranian lawmaker Kazem Jalali has rejected a recent report written by UN Special Rapporteur for Human Rights in Iran, Ahmed Shaheed, as "politicized and fabricated."
The Spokesman for the Majlis National Security and Foreign Policy Committee said on Monday that Shaheed's report is riddled with two serious problems.
"The first problem is the structure of the human rights body, it should be known that this institution is mainly biased towards Iran and is trying to prove its [anti-Iran] claims."
"The second problem is that the enemies and the arrogant [powers], in order to prove their claims, try to find opposition and individuals who are prejudiced against the Islamic Republic," Jalali added.
Head of Majlis National Security and Foreign Policy Committee Alaeddin Boroujerdi said on Saturday that Shaheed has been assigned by the United States to level allegations against Iran.
"Instead of contacting Iranian officials, Ahmed Shaheed contacts counter-revolutionary elements to collect information and prepare his report and also makes arrangements with the Americans as to how to draw up the report," he added.
He also said, "The contents of Ahmed Shaheed's reports are the repetition of the remarks by counter-revolutionary elements and are of no account."
"The Americans are the main culprits behind the assassinations of Iranian nuclear scientists and have no fear of admitting to carrying out such assassinations," Boroujerdi stated, adding, "Therefore, Ahmed Shaheed's claims are an evasive action to put a lid on the Americans' atrocities."