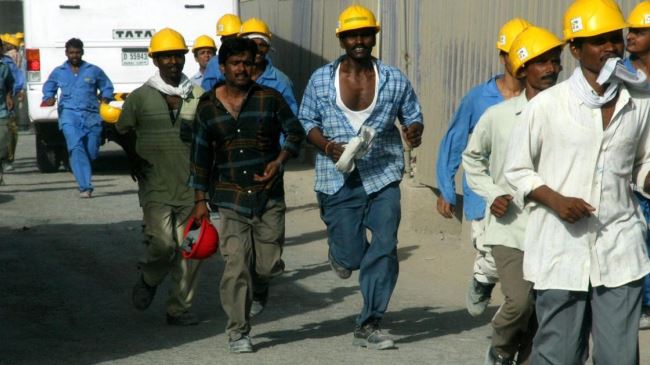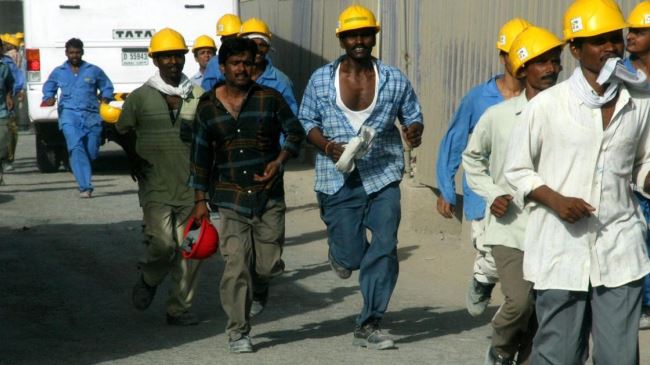 The United Nations International Labor Organization (ILO) has launched an investigation into the abuse of migrant workers in the United Arab Emirates.
The move came after a complaint lodged by the International Trade Union Confederation (ITUC), which warned that migrants doing construction and domestic work are with "alarming frequency … trapped in exploitative practices that may amount to forced labor," the Guardian reported on Saturday.
A large number of migrant workers in the capital city of Abu Dhabi are being mistreated while illegal recruitment fees have left them destitute, the report said, adding that they are being deported for complaining about wages and staging strike, and housed in slum-like camps.
According to the ITUC's complaint, the UAE, which is an ILO member, "is in serious breach of its legal obligations" under the body's convention on forced labor.
The confederation noted that the Persian Gulf country "fails to maintain a legal framework adequate to protect the rights of migrant workers."
Under the UAE's kafala system, which requires foreign workers to be sponsored by an individual, poor migrants fall into severe debts with fees of up to USD 2,500 to obtain a visa from their sponsor, with their passports, and sometimes their wages, withheld, preventing them from returning home.
Sharan Burrow, the ITUC's general secretary, said that some Persian Gulf states, including the UAE and Qatar, are developing their economies "on the basis of the kafala system, which is modern-day slavery."
"You are owned by an employer; you have no right of movement from job to job; there's no serious compliance [with] the fundamental ILO articles of workers' rights; and you're not free to leave when the job becomes unbearable or the living conditions are such that you can no longer live with dignity. This must end," she added.