Syria
UN-OPCW team makes progress in Syria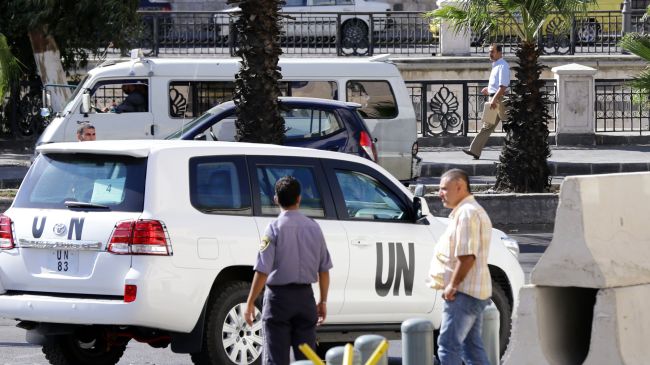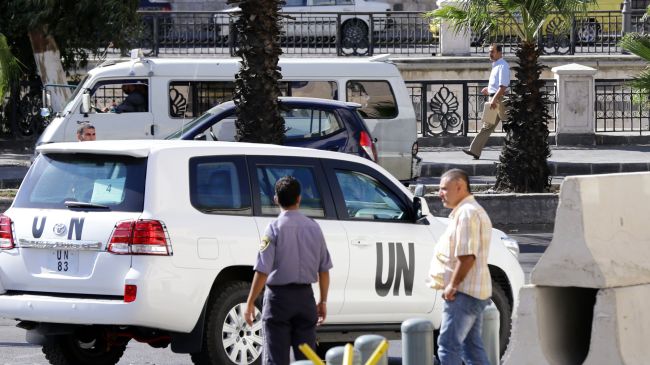 International experts overseeing the destruction of chemical weapons in Syria say they have made encouraging progress in their mission.
The joint mission of the United Nations and the Organization for the Prohibition of Chemical Weapons (OPCW) said on Thursday that it "has made encouraging initial progress" in the Arab country, adding that the documents provided by the Syrian government "look promising."
"The team hopes to begin on-site inspections and the initial disabling of equipment within the next week, but this depends on the outcome of the technical groups established with the participation of Syrian experts," the joint mission said in a statement.
It, however, warned that "further analysis, particularly of technical diagrams, will be necessary and some more questions remain to be answered."
UN spokesman, Martin Nesirky, said the technical experts will study all details they are given closely, adding, "There is clearly a good cooperation with the Syrian authorities at the expert level to try to understand the material provided to the advance team from the UN and OPCW."
The UN-OPCW team of 19 experts arrived in the Syrian capital, Damascus, on Tuesday. The team is assigned with the implementation of a United Nations resolution aimed at eliminating Syria's chemical weapons.
On September 14, Russia and the United States agreed on a deal under which Syria must account for its chemical weapons stockpiles within a week and see them eliminated by the middle of 2014. Syria has agreed to the deal.
Under the US-Russian deal, the OPCW team should finish the work by November. Some arsenals will be eliminated safely and destroyed outside Syria, while others will be destroyed inside the country.