Iran
UN passes Iranian-proposed nuclear disarmament resolution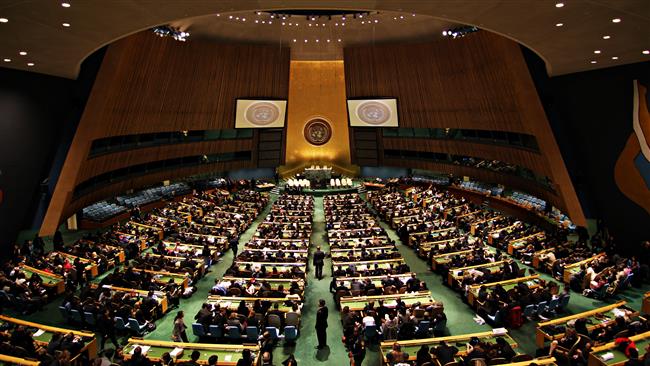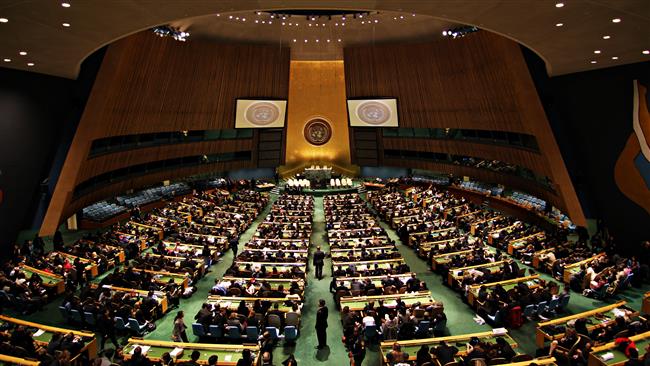 The United Nations General Assembly (UNGA) has passed a resolution proposed by Iran aimed at bringing about the disarmament of nuclear powers.
On Monday, the Assembly voted 121 against 48 in favor of the non-binding resolution, which had already been cleared by its First Committee, aka Disarmament and International Security Committee. The voting saw 12 abstentions.
The resolution demands practical action by all nuclear-armed countries toward disarmament and the promotion of international stability and security for all.
It also demands unilateral steps by such countries to scale down their nuclear arsenals as well as more transparency regarding their nuclear arms capabilities and implementation of international agreements.
The Islamic Republic had devised the resolution based on the ratifications of the Review Conferences of the Nuclear Non-Proliferation Treaty in 1995, 2000, and 2010.
The majority of the 120-member Non-Aligned Movement threw their support behind the resolution. The United States, Israel, Canada, Britain, Russia, France, and Germany were among those voting against it, while China, South Korea, Japan, India, and Italy, among others, abstained.
Speaking after the approval of the resolution, Iran's Ambassador to the UN Gholam Hossein Dehqani (seen below) said, "It has been declared in Article VI of the Nuclear Non-Proliferation Treaty that these countries are obliged to initiate negotiations for the disarmament and have been asked to put into force step-by-step measures for decommissioning nuclear weapons and then destroying them. Unfortunately, though, no effective or serious step has been taken in this direction."