Iran
UN raps Iran diplomat murder in Yemen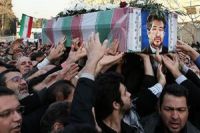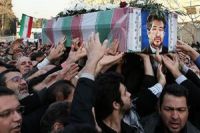 UN Secretary-General Ban Ki-moon has condemned the recent assassination of an Iranian diplomat in Yemen, calling for the perpetrators of the "crime" to be brought to justice.
According to Press TV, speaking at a press briefing at the UN headquarters in New York on Monday, Farhan Haq, the associate spokesman for the UN chief, said that Ban has expressed his condolences to the family of the assassinated commercial attaché of the Iranian Embassy in Sana'a, Abolqasem Asadi, and the Iranian government over the incident.
Haq said Ban is concerned that terrorist attacks and hostage-taking are going on in Yemen, and calls for the immediate release of all hostages in Yemen.
He recalled that according to the 1979 International Convention, hostage-taking is an offence of grave concern to the international community.