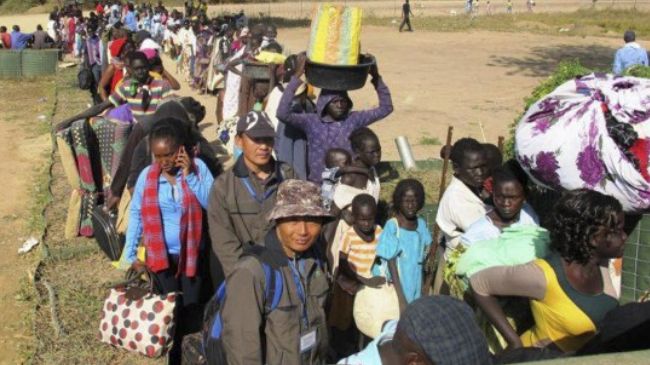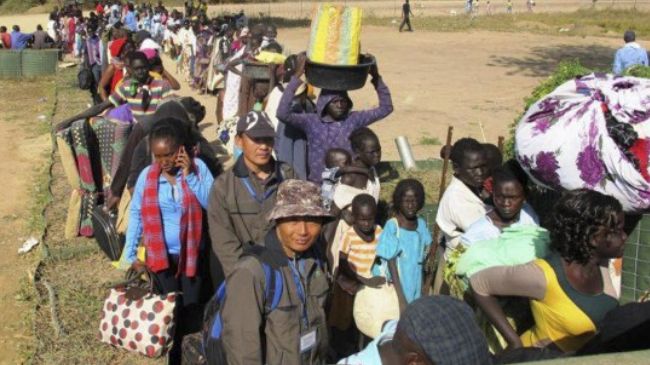 The United Nations says civilians in South Sudan have been subjected to human rights abuses such as rape, arbitrary arrest, and torture in the country's ethnic violence.
The UN mission in South Sudan (UNMISS) said in a report prepared for the UN Security Council released on Friday that civilians have been the main target of deadly violence in the country since December 2013.
"It is clear that civilians bore the brunt of much of the fighting and that gross violations of human rights were committed," the report said.
South Sudan's four states of Jonglei, Central Equatoria, Unity and Upper Nile, where most of the clashes have taken place are the focus of the report.
The UN says that the report is based on some 500 interviews with victims, witnesses, and officials who faced or witnessed the violence.
"Numerous witnesses reported the deliberate targeting of both national and foreign civilians in extrajudicial and other unlawful killings, including mass killings, enforced disappearances, gender-based violence, such as rapes and gang rapes, and instances of ill-treatment and torture by forces from both sides of the conflict," UNMISS said.
The fighting between troops of South Sudan President Salva Kiir, who is from the Dinka ethnic group and his former deputy, Riek Machar, a Nuer, intensified around the capital, Juba, on December 15, 2013.
Juba says that the unrest started after Machar attempted to stage a military coup against the government. The former vice president denied the accusations.
The fighting in South Sudan has left thousands of people dead and displaced more than 700,000 people. Nearly 145,000 people have also fled to neighboring countries.