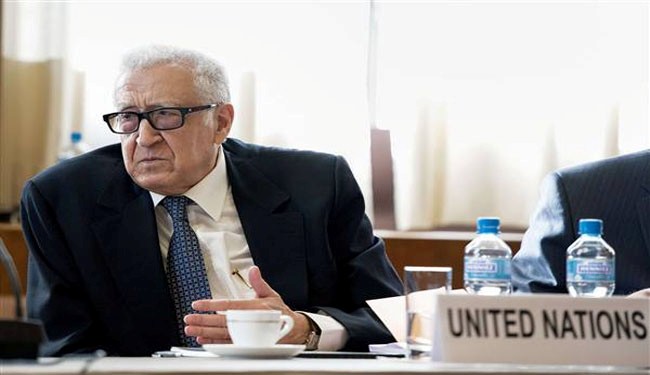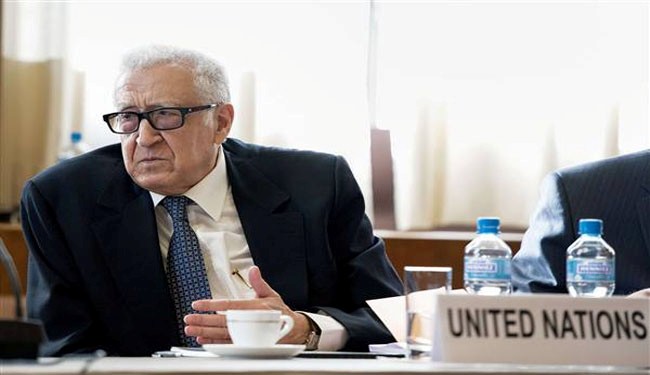 Syrian government and opposition negotiators will meet for the first time since start of the country's 32 month-old war in Geneva on January 22, the UN announced.
UN Secretary General Ban Ki-moon announced such a date in a statement issued on Monday, adding that the warring sides would finally meet for the long-elusive Geneva II peace negotiations which repeatedly have been postponed.
"The conflict in Syria has raged for too long. It would be unforgivable not to seize this opportunity to bring an end to the suffering and destruction it has caused," he said.
"We will go to Geneva with a mission of hope. The Geneva conference is the vehicle for a peaceful transition that fulfills the legitimate aspirations of all the Syrian people for freedom and dignity, and which guarantees safety and protection to all communities in Syria," he said.
The announcement came as UN and Arab League mediator Lakhdar Brahimi held closed-door meeting in Geneva with senior US and Russian officials to pin down details for the conference.
"The purpose is to finalize all the preparations and agree on details for Geneva II," Brahimi's spokeswoman Khawla Mattar said.
The international community has struggled to broker talks between the Syrian government and the militants battling the Arab country.
The so-called Geneva II conference is meant as a follow-up to one held in June 2012, where world powers issued a call for a Syrian transition government.
The opposition Syrian National Coalition has agreed to attend a peace conference. But its authority is threatened by different militant groups which have warned that anyone taking part in talks will be deemed a traitor.