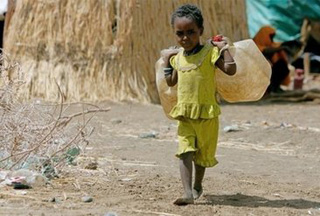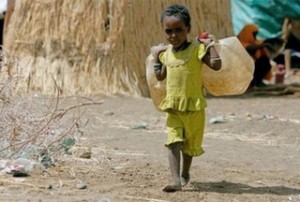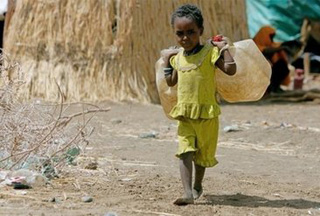 UN Secretary General Ban Ki-moon says that the rate of people dying from unsafe water exceeds all forms of violence, including war.
More than 155 million people (39 percent) of the population in West and Central Africa do not have access to potable water, the UN children's agency UNICEF says.
"These deaths are an affront to our common humanity," Ban said in a message to mark World Water Day.
The UN chief also noted that clean water has become scarce and would be even scarcer as a result of climate change, AFP reported.
"Day after day, we pour millions of tons of untreated sewage and industrial and agricultural wastes into the world's water systems," he added.
Ban stressed that the world has the know-how to solve the challenge and urged nations to "become better stewards of our water resources."
UNICEF said the water situation in West and Central Africa "remains a major concern," with the region home to the lowest coverage of potable water worldwide.
It said the total number of people in the region without access to improved potable water increased from 126 million to 155 million people from 1990 to 2008.
Meanwhile, 291 million people have absolutely no access to sanitation in West and Central Africa, the region with the highest under-five mortality rate of all developing regions at 169 child deaths per 1,000 live births.