Bahrain
UN urged to help free Bahrain activists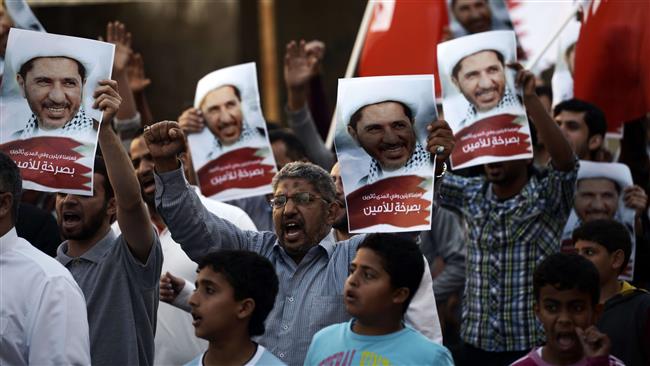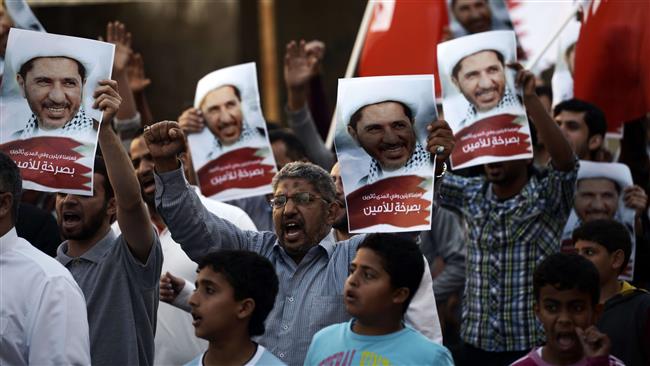 The families of jailed political activists in Bahrain have urged the immediate intervention of the United Nations to secure the release of the prisoners of conscience in the Persian Gulf monarchy.
The al-Wefaq National Islamic Society, Bahrain's main opposition group, said Thursday that the families of 1,100 dissidents voiced concern over the physical and psychological health condition of their relatives currently incarcerated in Jaw prison.
They called on the United Nations Human Rights Council, the Office of the High Commissioner for Human Rights and the International Red Cross to take immediate measures to help release the detained activists, who include clerics, human rights activists, sports figures and academics.
The families said they had received reports that the inmates in the notorious prison are subject to atrocious torture, are not allowed to use bathrooms and are even forced to have their hair shaved off.
The UN should send its Special Rapporteur on Torture, Juan Mendez, to Bahrain to investigate the flagrant violations of human rights in the country's prisons, the families demanded.
Bahraini protesters attend a demonstration against the Al Khalifa regime in the village of Daih on the outskirts of Manama, March 13, 2015. © AFP
Bahrain has been witnessing almost daily protests against the Al Khalifa dynasty since early 2011, when an uprising began in the kingdom. Since then, thousands of protesters have held numerous rallies in the streets of Bahrain, calling for the Al Khalifa royal family to relinquish power.
The Manama regime has been severely criticized by human rights groups for its harsh crackdown on anti-government protesters, which has claimed the lives of scores of people so far.
Hundreds of prominent opposition figures including Sheikh Ali Salman, the secretary general of al-Wefaq party, have also been imprisoned by the Bahraini regime.