Europe
'UN urges Kiev to continue Russia talks'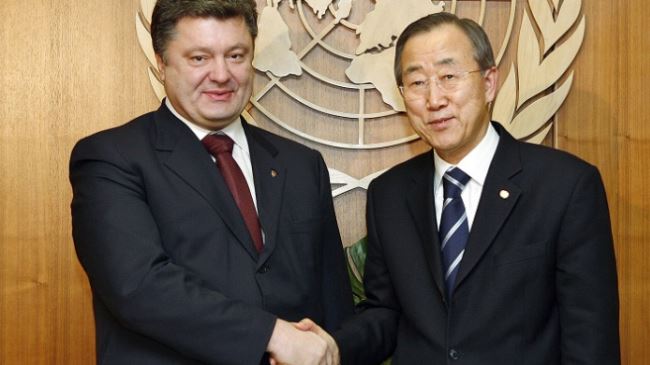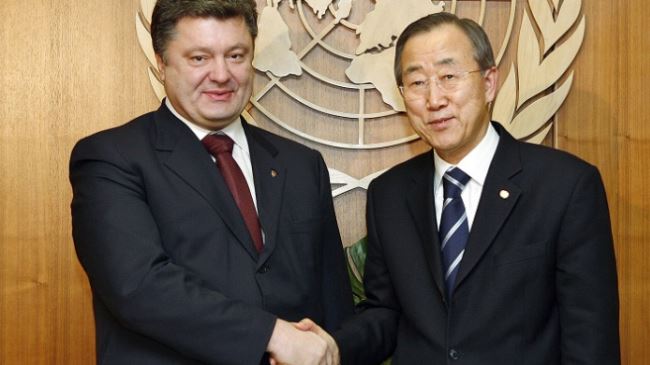 UN Secretary General Ban Ki-moon has urged Ukrainian President Petro Poroshenko to continue talks with Russia over the crisis in eastern Ukraine, a UN spokesperson says.
In a phone conversation on Wednesday, Ban called on Poroshenko to continue the dialogue with Moscow and to extend the ceasefire in the east of the country, UN Spokesman Stephane Dujarric told press on Thursday.
"President Poroshenko updated the Secretary General on the situation in Eastern Ukraine. The Secretary General encouraged the President to continue on the path of dialogue with Russia and to sustain the existing ceasefire," the official said.
The report comes as a shaky ceasefire between Ukrainian forces and pro-Russia activists continues to hold, despite sporadic skirmishes between the two sides.
The truce was endangered over the weekend by the shelling of the port city of Mariupol and fighting near Donetsk.
Western powers accuse Moscow of supporting the pro-Russia forces in eastern Ukraine; Russia denies the accusation.
The truce deal between Kiev and the pro-Russians was reached on September 5 after Russian President Vladimir Putin and Poroshenko hammered out a compromise deal aimed at ending the heavy fighting.
Ukraine's mainly Russian-speaking regions in the east have witnessed deadly clashes between pro-Moscow forces and the Ukrainian army since Kiev launched military operations to silence the pro-Russians in mid-April.
Violence intensified in May after the two flashpoint regions of Donetsk and Lugansk held local referendums in which their residents voted overwhelmingly in favor of independence from Ukraine.