Palestine
UN urges probe into Palestinians assassinations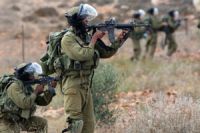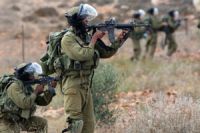 A senior UN official has called for an investigation into the martyrdom of two Palestinian teenagers shot and martyred last week by Zionist regime's forces in the occupied West Bank.
According to IRIB, on Tuesday, Oscar Fernandez-Taranco, the assistant UN secretary general for political affairs, urged an "independent and transparent" probe into the circumstances surrounding the boys' assassinations.
He said "It is of serious concern that initial information appears to indicate that the two Palestinians martyred were both unarmed and appeared to pose no direct threat."
Musaab Nuwarah, 20, and Mohammed Udeh, 17, were shot during a demonstration marking the 66th anniversary of the Nakba Day, or the Day of Catastrophe, on May 15 outside Ofer prison near the city of Ramallah.
The Palestinian rights group Defense for Children International has released a closed circuit television footage showing the fatal shootings, which rights group B'Tselem says supported its findings that troops martyred the teenagers without cause by firing live rounds from more than 200 meters away. The soldiers were in "zero danger" at the time, Sarit Michaeli of B'Tselem noted.