Indonesia
UN warns 191,000 in urgent need after Indonesia quake, tsunami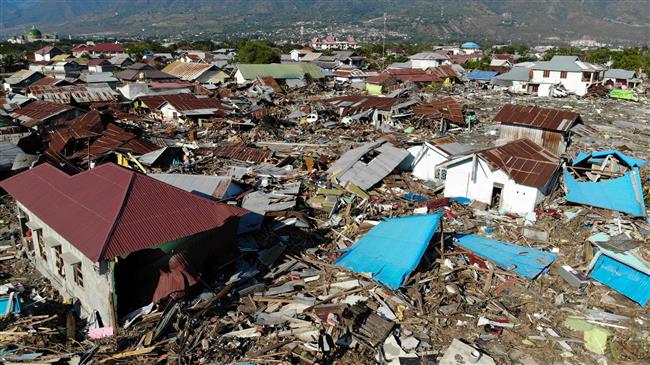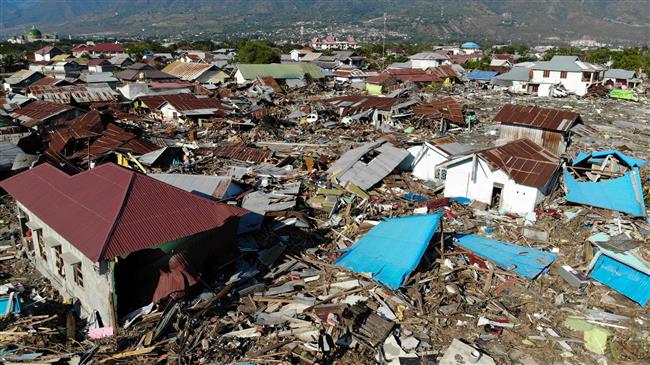 The United Nations has warned that some 191,000 people are in urgent need of humanitarian assistance in Indonesia's quake- and tsunami-stricken region of Sulawesi.
In an assessment report published on Monday, the UN Office for the Coordination of Humanitarian Affairs said the figure included around 46,000 children and 14,000 elderly Indonesians, with many in areas that are not the focus of government recovery efforts.
The Indonesian island of Sulawesi was rocked on Friday by a devastating 7.5-magnitude quake followed by a tsunami, which unleashed waves as high as six meters in the coastal city of Palu.
The official death toll currently stands at more than 844, but the figure is expected to rise amid ongoing search and rescue operations. The catastrophe has so far left more than 540 people injured and 59,000 others displaced.
Desperate to prevent any disease outbreak caused by decomposing bodies, authorities in Palu have ordered the burial of some 1,300 victims in a mass grave in hills above the city. They have also announced a 14-day state of emergency.
The Indonesian government has deployed military units to take part in search and rescue operations, but they have been reported to be lacking equipment and heavy machinery to retrieve more bodies.
Indonesian authorities are bracing for much worse as initial reports are emerging from densely-populated areas, in particular Donggala, a region of 300,000 people north of Palu and closer to the epicenter of the quake.
The situation in far remote areas and villages are not yet clear, medicines are running out and rescuers are struggling with a shortage of heavy equipment to reach those calling out for help from the ruins of collapsed buildings, according to officials.
Indonesian Vice President Jusuf Kalla said the final death toll in the more outlying regions could be in the "thousands" since many places have not been reached yet.
Palu was hit by tsunamis in 1927 and 1968.
Indonesia sits on the Pacific Ring of Fire and is regularly hit by earthquakes. In August, a series of major quakes claimed the lives of more than 500 people on the tourist island of Lombok and destroyed dozens of villages along its northern coast.