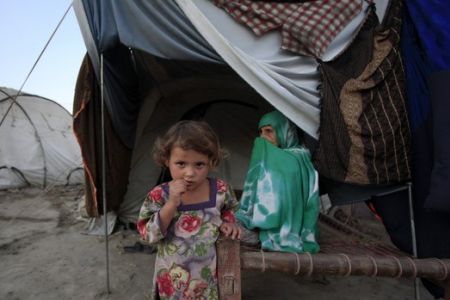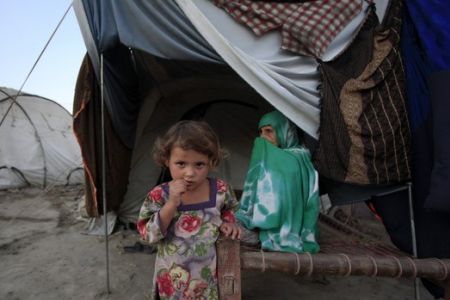 The United Nations says it has only received 45 percent of the nearly $2 billion it had requested in aid to Pakistan's flood victims.
UN Spokeswoman Slacey M. Winston warned the international community about the shortfall in international aid for Pakistan as the situation in the flood-ravaged country remains severe, a Press TV correspondent reported on Wednesday.
"The crisis is far from over at the moment. People are struggling to meet their basic needs of food, water, shelter and health care," Reuter quoted Oxfam's director in Pakistan as saying.
He added that the organization is also particularly worried about winter approaching and about seven million people who are still homeless.
The Press TV correspondent reported that thousands of flood victims are leading miserable lives in several districts of the southern Sindh Province.
Three months after floods devastated Pakistan, cases of disease are increasing and in the worst-hit region, the southern province of Sindh, large areas remain underwater, the international aid agency Oxfam said.
As winter approaches, seven million people are still without adequate shelter, it said.
The United Nations has launched several appeals for funding the aid initiative to help the victims of the worst natural disaster in Pakistan's history.
The UN says millions in Pakistan remain without food, water, shelter and other basic necessities as the result of the July-August flooding.
Some 2,000 people have lost their lives and 21 million have been displaced due to a series of long-lasting floods that engulfed an area the size of England.