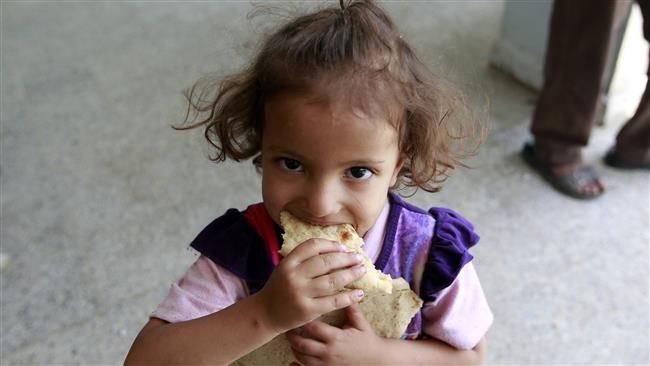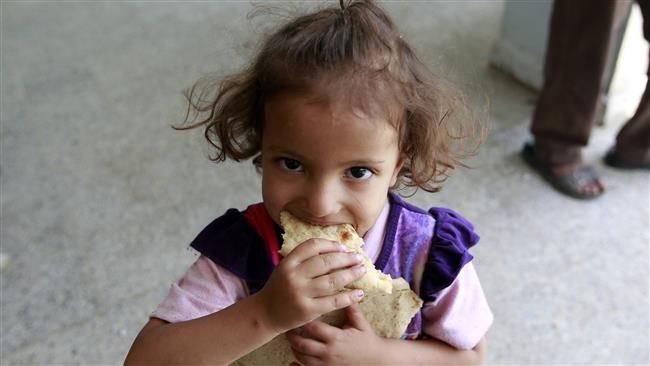 The United Nations has warned of famine in the Yemeni city of Ta'izz as Saudi airstrikes with banned weapons continue against the impoverished country on an almost daily basis.
The World Food Program announced on Monday that Ta'izz "is in the grip of severe food insecurity at 'Emergency' level – one step below famine."
WFP says it delivered enough aid to part of the city on Saturday to support only 3,000 families for one month.
The central city of Ta'izz with a population of over 600,000 in 2005, is the third largest city in Yemen after the capital Sana'a and the southern port of Aden.
It has been at the center of fierce battles between the popular committees backed by allied Yemeni army and militants fighting for the fugitive former president, Abd Rabbuh Mansur Hadi.
Ta'izz has also been the target of many Saudi airstrikes.
Saudi Arabia launched its military aggression against Yemen in late March last year in a bid to bring Hadi back to power.
Over 8,278 people, among them thousands of children, have been killed since the Saudis started the attacks on the poorest Arab country. The strikes have also taken a heavy toll on the poor country's facilities and infrastructure, destroying many hospitals, schools, and factories.
On Sunday, Human Rights Watch released a detailed report, saying internationally-banned cluster munitions supplied by the United States have been used by Saudi Arabia in numerous attacks on civilian targets.
"Saudi Arabia and its coalition partners, as well as their US supplier, are blatantly disregarding the global standard that says cluster munitions should never be used under any circumstances," said Steve Goose, the arms director at Human Rights Watch and chair of the international Cluster Munition Coalition.