UN warns of South Sudan carnage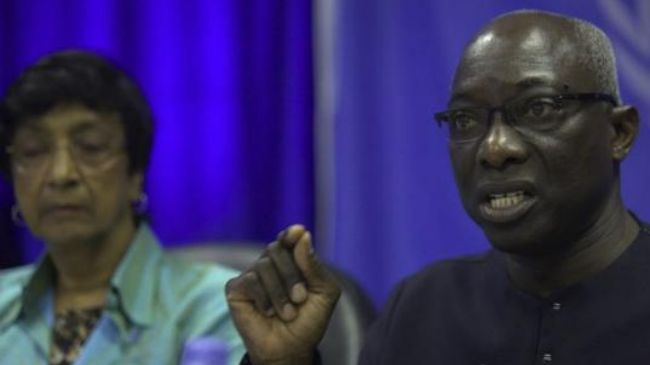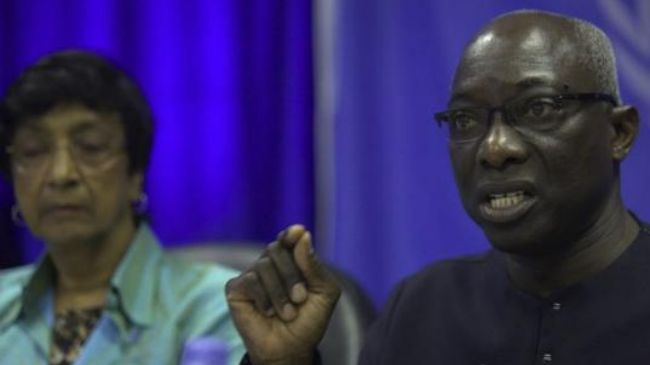 The United Nations says the current situation in South Sudan could spiral into genocide as ethnic violence continues in the African country.
UN Special Adviser on Prevention of Genocide Adama Dieng made the remarks during a UN Security Council briefing session on Friday.
"If such attacks are not immediately halted, it could plunge the country into serious violence that could spiral out of control," the UN official stated.
"In the current situation, we see elements that we could categorize as risk factors of genocide and other atrocity crimes."
Meanwhile, UN High Commissioner for Human Rights Navi Pillay said she was concerned that the leaders of South Sudan are "locked in a purely personal power struggle, with little or no regard for the appalling suffering that it inflicts on their people."
On April 30, Pillay warned that over 9,000 children have been recruited into armed forces.
The two UN officials recently visited South Sudan.
South Sudan has been witnessing violence since December 2013, when fighting erupted between troops loyal to President Salva Kiir and defectors led by his sacked deputy, Riek Machar, around the capital, Juba.
The conflict soon turned into an all-out war between the army and defectors, with the violence taking on an ethnic dimension that pitted the president's Dinka tribe against Machar's Nuer ethnic group.
Thousands of people have so far been killed and more than one million displaced in the conflict.