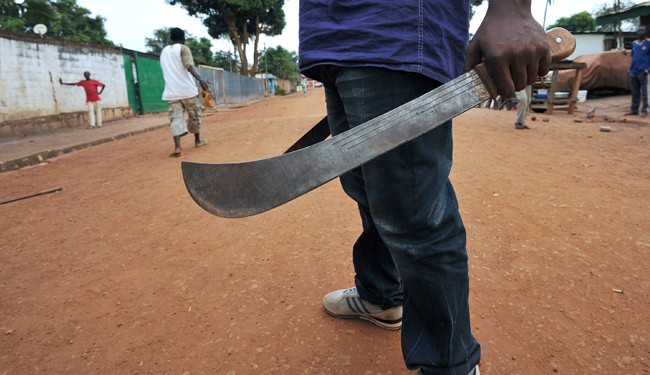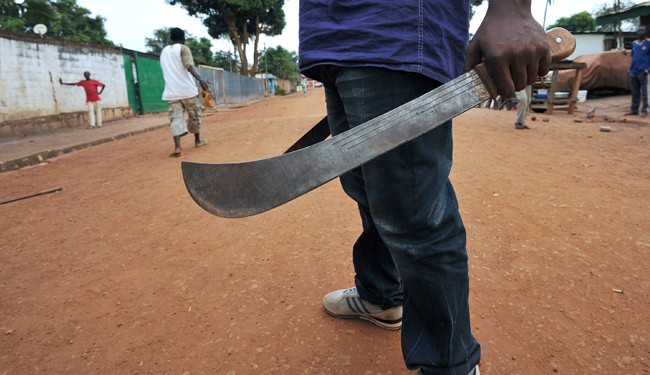 The United Nations Human Rights chief Navi Pillay has warned about level of atrocities being committed in the Central African Republic (CAR) where people are being killed on a daily basis.
The UN High Commissioner for Human Rights made the comment at a press conference in Bangui.
Pillay cited cases of cannibalism, and gruesome lynching.
"People continue to be killed on a daily basis," she said, adding, "this has become a country where people are not just killed, they are tortured, mutilated, burned and dismembered."
The UN's top human rights official described the hatred between communities in the conflict-torn country as being at "a terrifying level."
The developments come as UN has described the displacement of the Muslims of the Central African Republic as ethnic-religious cleansing.
The conflict in the CAR erupted after Christian militias launched coordinated attacks on the mostly Muslim Seleka group, which toppled the government last March.
Christian militias, however, have been targeting the Muslim population as a whole.
French and African peacekeepers are on the ground, but they have been unable to stop the violence and even in some occasions are accused of killing Muslims.
France currently has around 200 troops in CAR, while the African Union has three times that number.
So far, thousands of people are believed to have been killed and more than one million displaced.