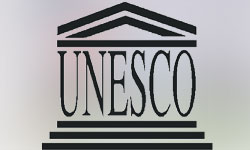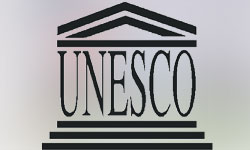 Head of the United Nations Educational, Scientific and Cultural Organization (UNESCO) Irina Bokova in a message felicitated the International Day of Nowrouz, the start of the Persian New Year.
In her message Bokova said that all should carry the message of Nowrouz.
"Nowrouz is a day to celebrate the renewal of life. This is a moment to reflect on the past and look to the future with hope. It is a time for friends, family, and communities to join together around shared values and aspirations," she said.
"This has been celebrated for millennia by peoples of Western, Central and South Asia, the Caucasus, the Balkans and other regions. Nowrouz represents a rich tapestry today, weaving together customs, rituals and festivities in harmony with nature. This is a day of chants, dances, games, and festive meals – a day that bridges the past with the future and that brings together peoples of different cultures, nationalities, religions, and languages around a message of peace. Guided by this open spirit, this is a celebration of sharing."
"Nowrouz embodies the power of humanity's intangible cultural heritage. Transmitted from generation to generation, Nowrouz sustains a sense of identity and continuity that stretches across borders," the message added.
"More than ever at this time of rapid change, we need cultural celebrations that join people and strengthen ties between society and nature. Culture is a source of social cohesion and wisdom. It provides a map by which to read the world and a direction through which to shape it. It carries also great benefits in development and environmental sustainability to all communities involved. As we prepare for the United Nations Conference on Sustainable Development in Rio, we must recognize the importance of culture as a foundation for a more sustainable future for all," she underscored.
"More than anything, Nowrouz is a day of promise – the promise of life renewed and hope refreshed. On this first day of Spring, we must all carry this message of peace, harmony and reconciliation."
Nowrouz, which coincides with the first day of spring on the solar calendar, is mostly celebrated in Iran, Afghanistan, Azerbaijan, India, Kyrgyzstan, Tajikistan, Pakistan, Turkey and Uzbekistan.