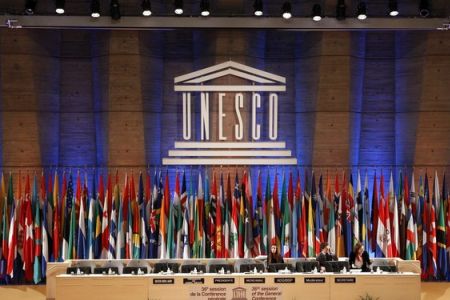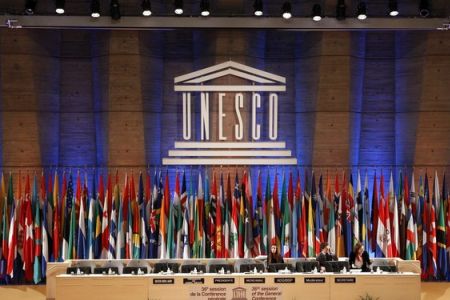 Palestine has been admitted as a full member of the UN Educational, Scientific and Cultural Organization (UNESCO) despite strong opposition from Washington.
Palestinians won the UNESCO seat in a Paris vote on Monday.
The membership bid required two-thirds approval and was passed with 107 countries out of 173 voting in favor and 14 against the bid. Fifty-two abstained from vote.
"The general assembly decides to admit Palestine as a member of UNESCO," said the resolution adopted by 107 countries.
israel, the US, Canada, Australia and Germany were among the countries that voted against the bid while Japan and Britain were among those abstaining from vote.
Huge applause broke out in the room after the result was announced. UNESCO is the first UN body the Palestinian Authority (AP) has sought to join since acting PA Chief Mahmoud Abbas applied for full recognition of an independent Palestinian state at the UN General Assembly.
"This vote will help erase a tiny part of the injustice done to the Palestinian people," PA Foreign Minister Riyad al-Malki told the assembly.
Granting membership to Palestine, however, could be costly for UNESCO. The UN body might lose its US funding over the move. Currently Washington supplies over 20 percent of the agency's budget.
US lawmakers have repeatedly urged the UN body to reject the membership request since its submission by Palestinian leaders earlier this month.
According to a US law passed in the 1990s, Washington is prevented from funding any UN-affiliated body that accepts Palestinian membership.
The zionist israeli representative called the decision "a tragedy for UNESCO" and "a great disservice to international law."