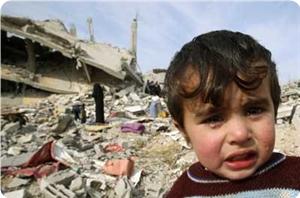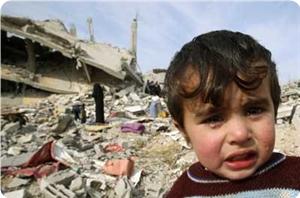 A survey conducted by the UNICEF showed that the recent Israeli war on the Gaza Strip affected the psychological health of children very badly.
According to the preliminary results of the survey, the Gazan children suffer from different psychological traumas caused by the Israeli aerial and artillery attacks during the war such as bouts of anger and fears, difficulty focusing and other related problems.
The survey also found out that more than 90 percent of the Gazan children are afraid of loud sounds that resemble the ones caused by explosions during raids, while about 60 percent under age 12 suffer from nightmares during their sleep.
The age group from 13 to 17 also suffers from the same sound and dream problems, the survey added.
UNICEF spokeswoman Marixie Mercado said the survey results were obtained after conducting meetings on 24 and 25 November with 545 Palestinian children in Gaza, nearly half of them were male.