Palestine
UNICEF voices concern over Gazan kids' conditions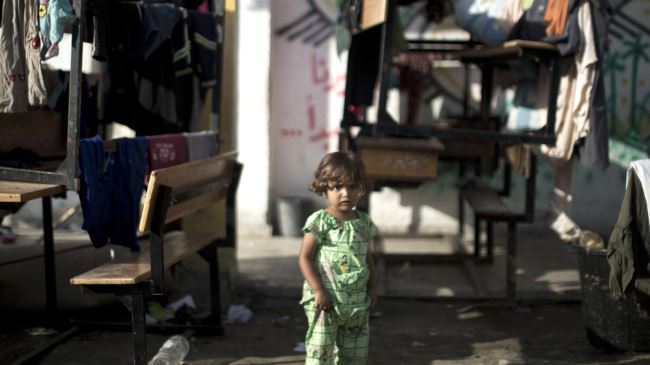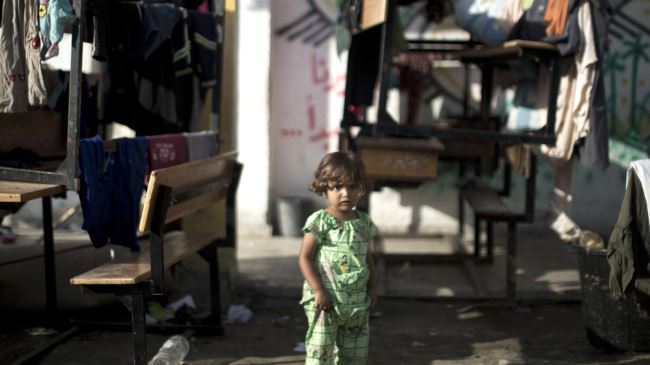 The United Nations Children's Fund (UNICEF) has expressed "deep concern" over the death of children killed by Israel's offensive against the blockaded Gaza Strip.
"Children should be protected from the violence, and they should not be the victims of a conflict for which they have no responsibility… You have children who are going to be scarred for life because of what they are seeing," UNICEF's Catherine Weibel said on Saturday.
UNICEF also noted that kids make up one third of the civilian casualties inflicted by Tel Aviv's aggression against the coastal enclave, AFP reported.
"From July 8th, until 4:00 a.m. on July 19, at least 73 Palestinian children have been reported killed as a result of airstrikes and shelling Israel aerial, naval, and ground forces," Weibel noted.
The children consisted of 53 boys and 20 girls under the age of 18, she said, adding, "The youngest was reportedly three months old."
Meanwhile, a group of international and Palestinian rights groups and aid agencies called for an immediate end to Israel's attack.
"So far, more children have been killed by Israeli fire," than fighters of the resistance movement Hamas, said the group that included War Child and Defense for Children International.
Israeli warplanes have been carrying out incessant airstrikes against Gaza since July 8. On Thursday, thousands of Israeli soldiers launched a ground invasion into the densely-populated strip.
So far, nearly 350 people have been killed by the Israeli regime despite pressure by international community.