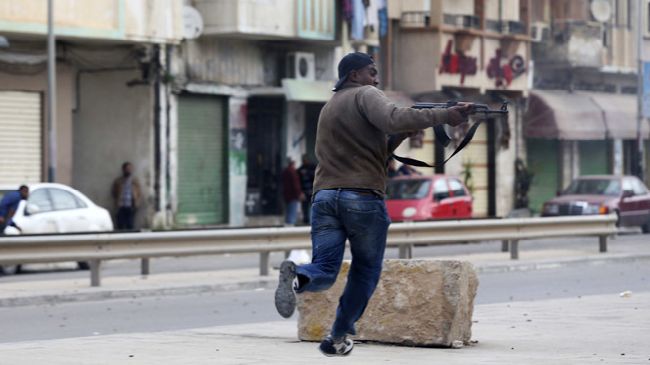 A Libya security official says the intelligence chief has been assassinated in an attack by unidentified armed men in the eastern city of Benghazi.
Two masked gunmen opened fire on Colonel Ibrahim al-Senussi Akila, head of general intelligence in Benghazi, as he was travelling in his car through Libya's port city on Thursday, said Ibrahim al-Sharaa, spokesman for Benghazi's Joint Security Room.
"He was in his car when unknown assailants opened fire. He was hit twice, once in the neck," an unidentified source said.
The official was then transported to a hospital where he later succumbed to his wounds.
Benghazi has been the scene of numerous attacks and political assassinations amidst an increasing power struggle among several militia groups who fought against former ruler Muammar Gaddafi during the 2011 uprising.
On April 29, a car bomb blast killed two soldiers at the entrance to a special forces barrack on the road to Benghazi airport.
Ten soldiers were killed in a series of car bomb explosions that rocked a military base in the restive city on March 17.
A month earlier, twelve children were injured in an explosion inside a school in Benghazi after a man reportedly threw a grenade from a car.
Nearly three years after the fall of Gaddafi, the country is still grappling with rising insecurity as former rebels refuse to lay down arms despite efforts by the central government to impose law and order.