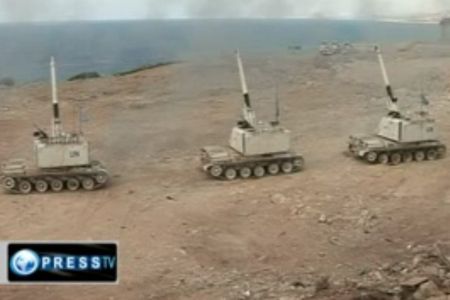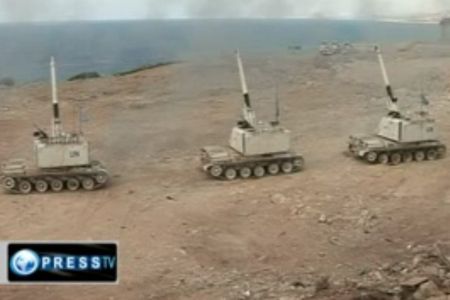 The United Nations Interim Force in Lebanon (UNIFIL), and the Lebanese Armed Forces (LAF) have conducted a joint live-fire exercise in southern Lebanon.
The drills, code-named "Neptune Thunder," were conducted on Wednesday in an area about one kilometer south of UNIFIL headquarters in Naqoura.
The Field Artillery Group, part of UNIFIL's Quick Reaction Force, and the Lebanese Army's Artillery took part in the exercise, Lebanon's English Daily Star, reported on its website.
"This joint exercise is a good opportunity for both UNIFIL and LAF to further strengthen their cooperation and mutual knowledge," said UNIFIL Chief of Staff Brig. Gen. Xavier de Woillemont, stressing the importance of cooperation and coordination between the UN forces the Lebanese army.
"To maintain their efficiency, it is important for military units to constantly hone their skills and expertise through regular training," de Woillemont added.
The maneuver comes shortly after the UN Security Council unanimously voted for the extension of the UNIFIL mandate for another year under Resolution 1701 that brought an end to the Israeli-Lebanese conflict in the summer of 2006.
"What is very important for UNIFIL is the prevailing Lebanese consensus on our deployment here in south Lebanon, our positively evolving strategic relationship…our strategic partnership with the Lebanese army, which is very important and the understanding and support of people of south Lebanon for our mission," UNIFIL spokesperson, Neeraj Singh, told Press TV.
"The most important is being in relation with the Lebanese army and that we are operating together with the Lebanese army. There has been an extension in our coordinated activities, which the Security Council has welcomed but has asked for further enhancement of cooperation between the UNIFIL and the Lebanese army," he noted.
People in southern Lebanon, however, are increasingly questioning the efficiency of the UN peace-keeping force, given its inaction toward a deadly clash that erupted on August 3 between Israeli troops and the Lebanese army, leaving four Lebanese dead.
Deepening the distrust is the regular over-flight of the Lebanese territory by Israel's reconnaissance planes in a clear violation of the Security Council Resolution 1701.