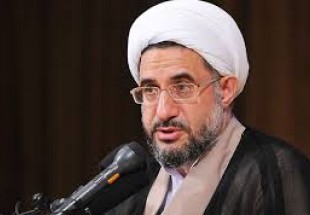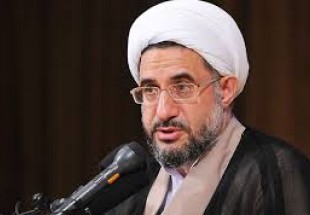 Head of the World Forum for Proximity of the Islamic Schools of Thought, Ayatollah Mohsen Araki in an exclusive interview with IRNA pointed out, "Accepting Velayat and unity among Muslims are of the main messages which are carried by Al-Qadir event," reported Taqrib News Agency (TNA).
"Al-Qadir in an historical event, all the same, it is the identity of prophecy," said the seasoned cleric stating that the character of Imam Ali (PBUH) is one-of-a-kind in the world and should be considered from different perspectives.
It is noteworthy that 14 centuries ago, on the 18th of month of Zi al-Hajjah, on his way back from his last Hajj pilgrimage, Prophet Mohammd received a revelation from God, ordering him to halt the pilgrims at a pond called Khum, and to designate Ali ibn Abi-Taleb as his successor in guiding and ruling Muslims.
Although Imam Ali, peace be upon him, is the first Imam for Shia Muslims, the Qadir event is indeed a factor for unity among Shia and Sunni Muslims. On such occasion, an international congress has been held in Iran to study more about Qadir.
Dozens of scholars from Iran and other countries attended the congress presenting articles on different aspects of Qadir event.
Unlike a false belief which considers Qadir as the origin of disunity between Shias and Sunnis, Qadir promotes unity among Muslims.
Religious experts say once Qadir is explained to all, Muslim unity will be achieved because Prophet Mohammad (PBUH) recommended Muslims on Qadir day to obey both Qur'an and his holy household.