Iran
Unity of thought, trust help Iran triumph over US economic war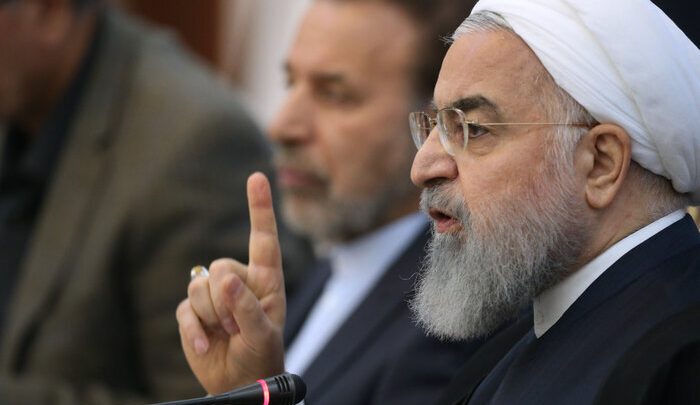 President Hassan Rouhani said in a meeting with media persons that "unity of thought and trusting each other" is a requirement to thwart the economic war the US has waged against Iran.
"In the economic war with the US, the country will have to pay costs, but Iran will definitely be the victorious side," said Rouhani on Saturday evening.
The President said that the US maximum pressure sanctions have created a situation indicating its hostility to Iran in a way that even a single cargo ship of Iran is currently unable to dock at a port of any country and that Iranian oil tankers are being tracked by satellites. Such a situation is unprecedented over the past 40 years, but the US cannot bring Iran to its knees.
He also said that Iran has satisfactory stocks of the basic goods compared to the previous years, and the government won't let the conditions become harder for people.
"When they figure out that the effects of sanctions are minimal, they will let go of their inimical measures."
Rouhani said that Tehran didn't let the world to condemn Iran in the issue of the Joint Comprehensive Plan of Action (JCPOA), adding that the fact that the US pulled out of the deal is "an honor for Iranian diplomacy."
It is unprecedented in the history of Iran to counter the United States, while the United Nations, the International Atomic Energy Agency, and other countries are on the Iranian side, he said.
Rouhani said that, in 2004, he had asked the Supreme Leader Ayatollah Seyyed Ali Khamenei to put the nuclear issue to referendum as per Article 59 of the Constitution of the Islamic Republic and he had accepted the idea, but the then government (of Mahmoud Ahmadinejad) changed the situation and things went on another path; anyway, the constitution can show the way.