World News
Unknown terrorists raid Burkina Faso town, kill 19
Unidentified assailants have killed at least 19 people and wounded 13 others in an attack on a town in Burkina Faso's troubled north.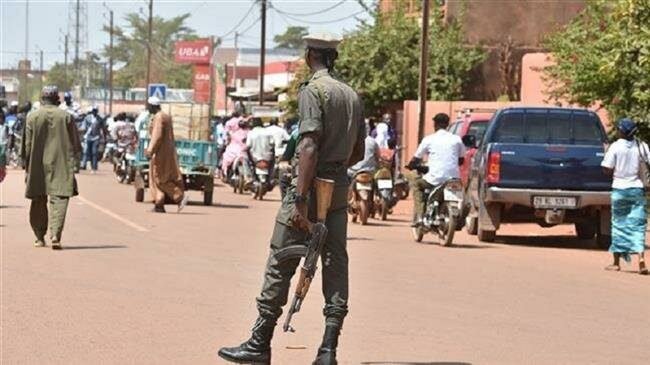 The government said in a statement late on Monday that the attack had taken place around the town of Arbinda on Sunday evening.
Burkinabe armed forces launched a search operation across the area to capture the assailants, it added.
An unnamed local official earlier told AFP that several dozen gunmen had been involved in the raid.
Arbinda has witnessed a string of deadly attacks in recent months. In early April, over five dozen people were killed in militant attacks and ensuing ethnic clashes in the volatile area.
The violence began in 2015 in the north before spreading to the capital, Ouagadougou, and other regions.
Insecurity rose in 2018 as Takfiri terrorist groups with links to Daesh and al-Qaeda based in neighboring Mali sought to extend their influence over the porous borders of countries in the arid Sahel region.
Over the past months, hundreds of people have died in the violence and more than 150,000 have been forced to flee as militant groups infest the violence-wracked region.
In December last year, the Burkinabe government declared a state of emergency in several northern provinces bordering Mali because of the extremist attacks.
Former colonial ruler France has deployed 4,500 troops in Mali, Burkina Faso, Niger, and Chad presumably to counter militancy in the region.