Syria
UNRWA appeals for $30 million to aid Syria's Yarmouk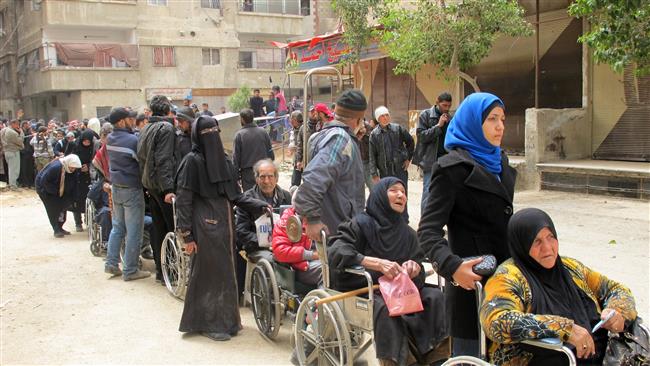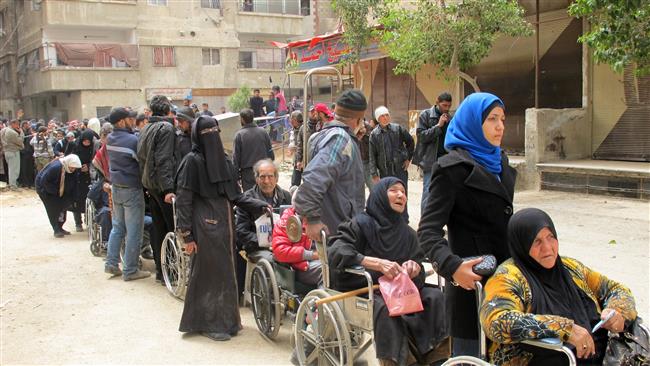 The UN Relief and Works Agency for Palestinian refugees (UNRWA) has appealed for the "immediate injection" of USD 30 million in aid to provide relief for trapped residents of Syria's Yarmouk refugee camp.
In a statement issued on Friday, the UN agency said it had "significantly expanded" its aid response in areas neighboring the besieged refugee camp, which was stormed by the ISIL Takfiri terrorists on April 1.
The UNRWA further pointed to its inability to fully respond to the ongoing crisis without "a major increase in funding."
"The cooperation with a wide range of partners, including local leaders and the Syrian authorities, has been constructive. We are also grateful for support from some key donors, who have fully grasped the urgency of the situation," said UNRWA's Syria Director Michael Kingsley-Nyinah.
He further said Yarmouk is suffering from "a volatile, rapidly changing environment of armed conflict," adding that the agency must be ready to respond to those in need "wherever they are."
An UNRWA-released photo on April 17, 2015 shows displaced people from the Yarmouk Palestinian refugee camp queuing to receive aid from the agency in Yalda, south of the Syrian capital, Damascus. © AFP
UNRWA has struggled to supply relief aid to nearly 18,000 civilians, including 3,500 children, still trapped inside the densely-populated Palestinian refugee camp, where clashes are still ongoing.
Yarmouk, which is the largest of 12 Palestinian refugee camps in Syria, was attacked by ISIL Takfiri terrorists on April 1 with assistance from al-Qaeda-linked al-Nusra Front militants. The terrorists subsequently took over up to 90 percent of the camp, located in the Syrian capital, Damascus.
Since then, various Palestinian resistance groups, including Hamas and the Islamic Jihad, have joined the fighting to drive the ISIL elements out of the camp.
On Tuesday, Palestinian sources reported that ISIL terrorists were now confined only to the southwestern part of the camp, with Palestinian fighters, who have reportedly established a "joint operations room" with Syrian government forces, controlling most of the camp's east and north.
Once home to 160,000 Syrians as well as Palestinian residents, Yarmouk's population has dwindled since a foreign-backed war struck across the country in March 2011.