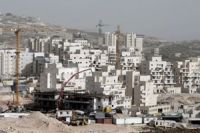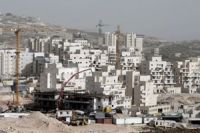 An Iranian lawmaker has called on the UN Security Council (UNSC) to take firm action against Zionist regime's decision to expand its illegal settlements on occupied Palestinian territories.
According to Press TV, Hossein Naqavi-Hosseini, the spokesman for the Majlis National Security and Foreign Policy Committee, said on Thursday that international bodies must confront Zionist regime's plan to build new settlements in the occupied West Bank.
He said "The Quds-occupying regime does not heed international laws or even the resolutions of the UN and the UNSC, and therefore the world needs to firmly deal with such measures of usurping Zionist regime."
He said that issuing non-binding resolutions was not a solution to the problem, adding the UNSC needs to adopt a firm measure against the Israeli regime.
The Iranian lawmaker said that Zionist regime was intensifying its aggressive policies and described Tel Aviv's violation of the Lebanese airspace, attacks on Palestinians, its recent military strike in Syria and settlement activities as instances of the regime's aggressive policies.
Tel Aviv has recently approved the construction of 346 new settler units in two settlements in the southern occupied West Bank.
According to a statement released by the Zionist regime's Ministry for Military Affairs on Sunday, 200 of the units will be built in Tekoa settlements and 146 in Nokdim.