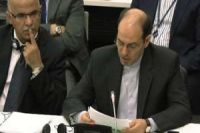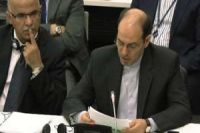 Iran's Ambassador to UN, Hussein Dehghani, has said that the negligence of UN Security Council in fulfillment of its obligations has encouraged the Zionists to escalate hostility toward the innocent and defenseless people of Palestine.
According to IRNA, the Iranian envoy to UN said on Thursday that while the issue of Palestine has been on the UN agenda for the past 67 years, the UN Security Council has, throughout last week's voting, once again denied the people of Palestine the peace and justice they have demanded for many years, and has left the Palestinian nation completely hopeless in regard to materialization of their ideals.
The Iranian envoy added that although the year 2014 had been named as the Year of Solidarity with the People of Palestine, the status quo of Palestinians worsened in that year, and the ruthlessness and callousness of the invading Zionist regime forces against the besieged Gazans reached its peak.
The Iranian envoy, who also currently chairs the Non-Aligned Movement (NAM), added that NAM expects UN Security Council to take resolute measures for termination of several decades of occupation of Palestinian territories by the usurper Israeli regime.