Syria
UNSC statement admits existence of foreign fighters in Syria – Jaafari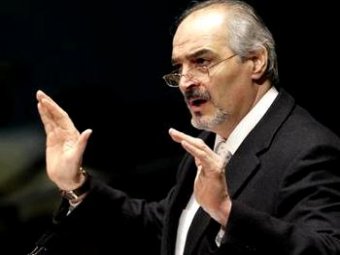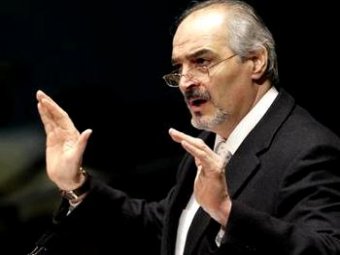 The UN Security Council latest statement which supported the initiative of UN envoy, Lakhdar Brahimi, to halt violence during Eid al-Adha admits the existence of foreign fighters wielding influence on the armed groups in Syria, said Syria's Permanent
Al-Jaafari stressed the Security Council statement's acknowledgment of those foreign actors by addressing a call on them to practice influence on the terrorist groups.
"This part of the Security Council press statement, mentioned for the first time, proves Syria's view repeated since the beginning of the crisis on the existence of Arab, regional and international parties influencing the armed groups negatively or positively," said al-Jaafari.
"Therefore, those parties need to be addressed," he added.
Al-Jaafari highlighted the French delegation's opposing to a reference to the opposition's armed groups in the draft Russian statement presented to the UNSC, which in the first place included call on the Syrian government and all opposition groups to respond to Brahimi's initiative for a sustainable halt of violence and launch of a political process.
The French delegation requested that the reference be dropped with keeping the phrase of the Syrian government, which was opposed by some of the UNSC members, added al-Jaafari.
Therefore, he noted, the UNSC statement came up with a compromise through including a call upon "all regional and international actors to use their influence on the parties concerned to facilitate the implementation of the ceasefire and cessation of violence."
Syria's Permanent Representative to the UN said despite the fact that the countries with hostile policies against Syria have not changed their political stances, "we have started since two months to sense an acknowledgement by them that their calculations on the situation in Syria haven been inaccurate."
He added that the language used by those countries has started to imply acknowledgment and recognition of the existence of armed groups first and terrorist groups such as al-Qaeda and Jabhet al-Nusra and others second.
This was evident in the statements of the Security Council and the Secretary General condemning the terrorist attacks taking place in some of the Syrian cites and the Secretary General's updates which shed light on armed terrorism in Syria, al-Jaafari noted.
After the failure of bets for evoking foreign military intervention and attempts at foreign intervention from the humanitarian door, said the Syrian Ambassador, "today there's another bet for foreign intervention via the judicial door through the International Court of Justice and the imposition of unilateral sanctions."
"This bet will definitely fail with the absence of unanimity on it at the Security Council and in light of the condition that the country concerned should be a member of the Court," stressed al-Jaafari.
"This is why we see the Security Council and Secretary General talking about the political solution," he added.