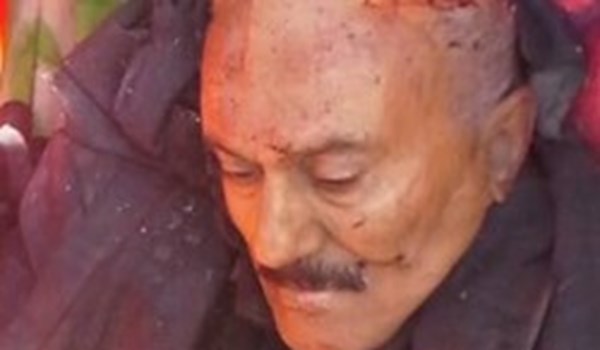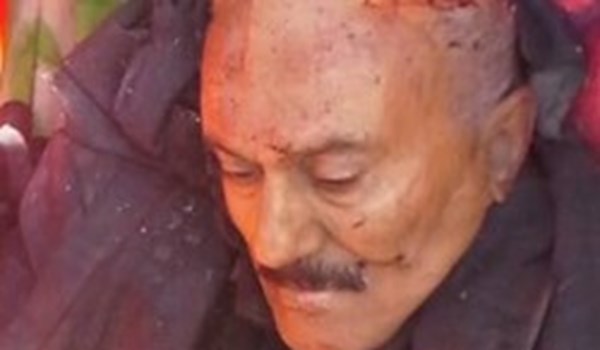 Former Yemeni President Ali Abdullah Saleh was killed while escaping from Sana'a to Ma'arib province on Monday.
The Yemeni interior ministry confirmed earlier media reports saying that former President Ali Abdullah Saleh has been killed on Monday afternoon while escaping from Sana'a to Ma'arib province.
Saleh was fleeing Sana'a on an armored vehicle when his vehicle was hit and destroyed.
Saleh was also accompanied by his deputy Aref Zuka and Secretary-General of the National Congress Party Yasser al-Avazi when their car was hit in Khoulan al-Tayal security point.
A Yemeni reporter said that he had an appointment with Ali Mohsen al-Ahmar, one of the former military men affiliated to the former regime and Saudi Arabia, to help him escape from Ma'arib to be transferred to the UAE.
Meantime, after reports on Saleh's death the Saudi-led coalition of several countries released a statement, calling on their citizens in Sana'a to distance at least 500m from Ansarullah bases.
The new change in the course of the Yemeni conflict came after Saleh and his supporters turned their weapons against Ansarullah movement.
Meantime, Ansarullah leader Abdul-Malek al-Houthi accused Saleh of "betrayal," vowing to keep fighting against the Saudi-led coalition.
The coalition later welcomed Saleh's new stance and offered to provide support to fight the Ansarullah fighters, according to Al-Arabiya.