Iran
Upgraded domestically designed Naze'at missiles have been delivered Islamic Iran's Army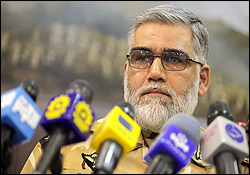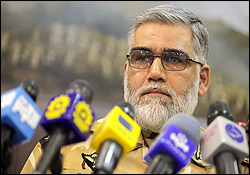 Upgraded domestically designed Naze'at missiles have been delivered to Army units, Iranian Army Commander Ahmad Reza Pourdastan told on Saturday.
Brigadier General Pourdastan also said that the upgraded Naze'at, which is a medium-range ballistic missile, would be used during a future military exercise of the Army.
The upgraded missile has a longer range, more destructive power, and higher precision compared with its previous generations, he said, adding that the range of the missile has been increased to more than 150 kilometers.
One of the significant features of the Naze'at missile is its capability to be fired from mobile launchers.
New tank transporters to be delivered to Army units
The Fars News Agency also reported on Saturday that new domestically manufactured tank transporters would be delivered to the cavalry units of the Army in the near future.
According to the report, the vehicle will significantly increase the mobility of cavalry units and will improve the Army's capability to engage in asymmetrical warfare.
The transporter is a strategic vehicle which can be used to transport various armored vehicles.